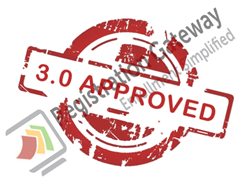 Taking customer feedback and translating that feedback into incredible feature sets is what we do at SRC Solutions and what Registration Gateway 3.0 embodies.
Center Valley, PA (PRWEB) July 28, 2015
Registration Gateway 3.0 is the next iteration in the wildly successful Registration Gateway product line from SRC Solutions.
In 2014, SRC Solutions implemented Uservoice which is an intuitive product feedback tool for feature and enhancement requests. These customer recommended features are voted upon by existing customers and eventually brought to fruition through enhancements and releases like Registration Gateway Version 3.0
"While many may call 3.0 an evolution, we call it a revolution. Registration Gateway 3.0 further differentiates student enrollment between the "Haves and Have Nots" of the Online Registration Software world. 3.0 brings forth a wealth of customer driven features that further expand district reach and usability while addressing end-to-end district workflow."
said Patrick Maher, CEO, SRC Solutions Inc.
Some of the dynamic enhancements to Registration Gateway include:
Enhanced SIS API Integration
3.0 expands enhanced Single Sign On and data exchange to many leading Student Information Systems.
Intelligent Type Ahead Addresses
3.0 takes Registration Gateway's proven Type Ahead Addresses and adds further intelligence to match street to city to zip to ensure complete accurate address entry which translates to simpler state reporting and potential increased funding.
Parent/Guardian Document Upload
Parents or Guardians can now upload all supporting documents during the student registration process which will reduce time needed or even eliminate the need for final registration review meetings.
One Touch Scanning
3.0 introduces One Touch Scanning for those districts that choose to scan in paper based supporting documents. Scan once to all children in the family. Registration Gateway offers true scanning capability eliminating risky and potentially unsecured upload to folder processes.
Enhanced Parent Signatures
3.0 offers four unique ways for parents to sign forms eliminating any need for expensive additional hardware.
Custom Documents Package
Carrying forth the mantra that Registration Gateway is not some simple archaic forms package, we have developed the Custom Documents Package that only creates specific needed documents for each child based on active parent responses. For example, if an allergy is indicated an allergy action plan will be produced. This is only one example of this powerful feature.
Registrar Permissions
3.0 enhances security permissions allowing your district further granularity in assigning rights to assist in your FERPA compliance strategies. Roles and permissions can now be assigned at the field level ensuring only specific stakeholders in the confidential student data are able to see that data.
and much much more.
Click here to learn what Registration Gateway 3.0 can mean to your school or district.
Registration Gateway is part of the SRC Solutions Gateway Suite offering eight complimentary workflow driven solutions for K12 as well as six modules to drive efficiency, data accuracy and increased parent/school engagement.