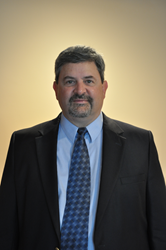 Having Steve join us as Director is only going to help us as we move forward in our efforts to grow internationally.
Westport, CT (PRWEB) July 22, 2015
Global Agriculture firm H.J. Baker announced today that Steve Langley has joined the company's Crop Performance Division and Animal Health and Nutrition Division to accelerate its global growth initiatives. The hiring of a proven executive continues to demonstrate H.J. Baker's commitment as a global leader in the agriculture industry.
Langley brings more than 30 years of international business expertise in agriculture manufacturing and marketing to H.J. Baker. For the last five years, Langley focused on the swine and poultry equipment industry where he was the vice president of business development for QC Supply Inc. and ran the swine management systems for North America for Big Dutchman, Inc. out of Holland, Michigan.
"Steve's depth of international experience and success in the agriculture industry make him a true asset for H.J. Baker," said Executive Vice President of Sales and Marketing, Steve Azzarello. "Having Steve join us as Director is only going to help us as we move forward in our efforts to grow internationally."
He also spent more than 14 years working in Shanghai, China as a sales and marketing executive and then COO of the China Premium Food Corporation. During his China tenure, he was also the founder and president of the North American Agri-Business International which played a significant role in helping U.S. and European companies develop and establish successful market entry into China.
Langley is an active industry leader, serving on several boards as chairman and director for both U.S and China companies and has received multiple industry awards over the years including the 2010 Kansas Governor's Exporter of the Year Award and the Outstanding Supplier Award for 2011.
As Director of International Sales and Export, Langley will oversee all of H.J. Baker's international sales and marketing activities. He will be based in Kansas City, MO.
H.J. Baker & Bro. Inc., has been a global manufacturer and supplier of agricultural goods and services for 165 years by building relationships that last decades. It strives to invest in innovative products, trusted brands, the environment and their local communities. The company's strategically located processing plants, offices and warehouses create a super-efficient pipeline for the vital commodities and products that it sources, manufactures and markets. H.J. Baker & Bro. Inc., is headquartered in Westport, Connecticut, U.S.
Tiger-Sul Products, wholly-owned subsidiary of H.J. Baker, is a global leader in Sulphur Bentonite, Sulphur Bentonite Micronutrients technology, and other well-established products with more than 40 years of operational excellence.
For more information on H.J. Baker visit hjbaker.com and connect on social media on Facebook, Twitter and LinkedIn.