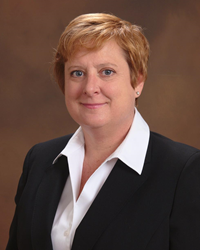 "Susan Svelnis complements our strengths perfectly and brings us skills and perspectives essential to the changing marketplace."
Newark, NJ (PRWEB) July 30, 2015
Shamrock Technologies is proud to welcome Susan M. Svelnis as their newest Senior Sales Representative. Ms. Svelnis is an industry veteran and an expert in technical sales and new business development in the area of specialty chemicals.
Ms. Svelnis is a chemical professional with over twenty-five years of experience in sales, new business development, marketing, and technology. Her expertise in raw materials and additives for the coatings, imaging, plastics, and related industries aligns directly with Shamrock's core strengths in research, manufacturing, and customer service.
"Susan Svelnis is an exciting new contributor to the Shamrock sales team," said Craig Collins, Shamrock Technologies' North American Sales Manager. "Susan brings skills and perspectives essential to the changing marketplace. She understands the technological issues so well, but better yet she knows how to interpret them and communicate them in a meaningful way. She is as comfortable with purchasing agents, development engineers, and manufacturing managers as she is with chemists on the bench."
From her roots as a formulator at W. R. Grace, through a multi-level career in sales and technical product support, Susan M. Svelnis complements the production and customer service capabilities at Shamrock Technologies.
For nearly 75 years, Shamrock advances have driven the use of PTFE and wax additives in a wide range of applications including inks, coatings, lubricants, thermoplastics, and personal care products. Shamrock is the leading innovator in PTFE additives, pioneering their use for inks and coatings and offering an extensive product line including PTFE micropowders, specialty waxes, compounds, and premium dispersions.