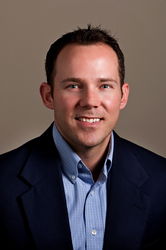 "We see a lot of demand for private exchanges with associations. Most association executives are still learning about exchanges and have yet to adopt a solution for their members."
Jacksonville, Florida (PRWEB) July 23, 2015
Member Benefits, a leading third party administrator and private insurance exchange solutions provider, will be presenting at the upcoming Professional Insurance Marketing Association's (PIMA) Mid-Year Meeting & Trade Show.
Member Benefits's chief operating officer Nicklaus Trefry, will be presenting on the topic: "New Markets: Distribution Through Exchanges." The focus of the presentation will cover Member Benefits practical experiences in implementing insurance exchange solutions for associations and employer groups.
Trefry will discuss the do's and don'ts when implementing a private exchange for your association, the role of decision support technology, and the keys to engaging members for a successful exchange launch.
Trefry's invitation to present at this year's show reflects the success that Member Benefits has had in implementing private exchanges for association programs. Member Benefits has been at the forefront of the soaring private exchange market.
"It's an honor to be asked to present at this year's PIMA Meeting," says Nicklaus Trefry, Member Benefits's Chief Operating Officer. "We see a lot of demand for private exchanges with associations. Most association executives are still learning about exchanges and have yet to adopt a solution for their members."
The PIMA Mid-Year Meeting & Trade Show is scheduled for July 23-26, 2015 in Stowe, Vermont. For more information, visit the PIMA website at http://www.pima-assn.org
About Member Benefits
Member Benefits is a full-service insurance and benefits third party administrator specializing in the design, marketing, and administration of employer group and professional association member benefits programs. Member Benefits operates in many states with locations in Jacksonville, FL and Austin, TX. For more information, visit http://www.memberbenefits.com