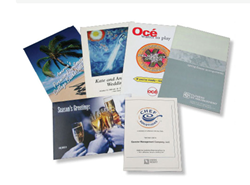 Chicago, IL (PRWEB) July 28, 2015
Sunrise Hitek has installed a new coater and will now extend UV coating services to trade partners including trade printers, brokers, and agencies, as well as direct customers.
The new coater has a max 30" coating width and is compatible with most popular press sheet formats https://www.sunrisehitek.com/category/color-printing. Coatings are available in gloss, satin, soft touch, and a glueable/stampable/writeable finish to allow for mailing and additional fulfillment services after coating process. UV coating not only adds an attractive finish to the printed piece, it also adds increased durability, minimizing scratches and scuffs from mailing and other handling. This new high-speed auto-feeder increases productivity and lowers cost. The coating can be applied on papers ranging from 100lb. text to 24pt. thick cover.
About Sunrise Hitek Group, LLC.
Sunrise Hitek https://www.sunrisehitek.com/ is an Inc. 5000 company established in 1988 and employs the most advanced equipment and technology, such as G7-certified HP Indigo and UV flatbed presses, laser engraving, and digital die-cutting, to create best-in-class color printing, short-run packaging, P.O.P. retail displays, and signage products. A privately-owned enterprise, the company is based in Chicago and sells products worldwide.