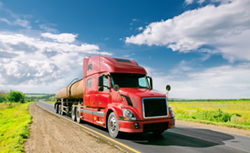 Las Vegas, Nevada (PRWEB) July 22, 2015
A longtime provider of commercial vehicle and trucking insurance products, GLG Insurance Professionals is proud to announce that it is currently providing bobtail insurance that is tailored to the specific needs of your single vehicle or fleet. The company is located in Las Vegas, Nevada. Some of the commercial vehicles the company provides insurance for includes semi-trucks, regional carriers, moving trucks, flatbed trucks, pickup trucks, long-haul vehicles, commercial buses, dump trucks, garbage trucks, tankers, refrigerated vans, dry vans, and freight forwarders.
Bobtail insurance is known by a number of different names, including deadhead, contingent liability, and bobhead insurance. No matter which name is used to refer to this type of insurance, the coverage that it provides is specifically designed for those times when you are not actively hauling or your tractor is not attached to your trailer and you are involved in an accident. It's designed to protect your financial interests when you are driving toward a terminal to pick up a trailer, driving away from a location without your trailer, or driving you are in between freight.
"We understand the importance of keeping our customers protected against the costs arising from vehicle mishaps, which is why we want to offer affordable bobtail insurance that can protect their vehicles even if they aren't actively in use for hauling purposes," stated one of the original representatives of the company. "We encourage all truckers to find out whether or not their vehicle is covered by bobtail insurance. Employers don't always provide this type of insurance, so it is important to ask."
Commercial truck drivers who are interested in learning more about bobtail insurance for their commercial vehicles are invited to visit the company's website at glgins.com/. Alternatively, they can call the office during normal business hours at 702.360.2111 to speak with one of our representatives.
About GLG Insurance Professionals
A prominent provider of insurance coverage located in the Las Vegas area, GLG Insurance Professionals provides a comprehensive selection of products for personal and business purposes, including the provision of bobtail, long haul trucking and specialty commercial vehicle insurance policies. The staff at GLG Insurance assists customers wanting a more personalized experience when comparing available insurance options, easing the process of selecting insurance products. GLG's website offers informative content on its current selection of commercial insurance products. Interested parties can request a free quote for an insurance product tailored to their particular needs.
GLG Insurance Professionals
6620 W. Flamingo Road
Suite 3
Las Vegas, Nevada 89103
866.428.2111 (toll-free phone)
702.360.2111 (phone)
702.998.4405 (fax)
art(at)glgins(dot)com
http://glgins.com/
###