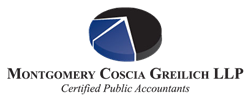 Plano, Texas (PRWEB) July 29, 2015
Plano based CPA firm Montgomery Coscia Greilich LLP (MCG) has announced the admission of Paul Dunn as a Partner in the Plano office and Jon Rausch as a Partner in the Austin office.
Matt Coscia, Co-Managing Partner of MCG commented, "We are excited to add two new partners with significant experience providing financial and tax consulting to larger companies. Both are areas where we continue to grow rapidly. The addition of Paul Dunn will give us deep expertise to help large companies transform, streamline and improve their finance and accounting operations. Jon Rausch brings a wealth of high level tax expertise that that will benefit companies in the Austin market".
Paul Dunn will be a Partner in the Consulting Services group, which includes over 60 consulting professionals. He will focus on providing services to MCG's large corporate clients. Paul has extensive leadership and subject matter expertise serving Fortune 500 companies in the areas of financial and management reporting, profit improvement projects in finance and operations, as well as finance transformation, corporate performance management, strategic cost reduction, benchmarking, shared services and business intelligence services. Paul was previously with EY, PwC, Arthur Andersen and Hitachi Consulting.
Paul Dunn added "MCG has a long history of providing quality professional services for high growth companies throughout the Southwest, and I'm very pleased to be a part of the MCG team. At our clients, the role of the CFO has never been more important, and MCG is playing a strategic part in equipping CFOs to create high performing finance organizations."
Jon Rausch will be a Partner in the Tax group and will lead MCG's expansion efforts in Austin. He has 20 years of experience working in public accounting and has been a leader throughout his career. Formerly, Jon was with Price Waterhouse as the Director of Federal Tax Consulting in St. Louis and New York.
Jon launched the federal tax consulting practice for PwC in Houston and grew that practice significantly over a four year period. Jon was most recently with Grant Thornton Houston as the Regional Federal Tax Consulting Partner-in-Charge which included offices in Houston, Dallas, Kansas City, St. Louis, Wichita, and Oklahoma City.
Jon Rausch shared "MCG has a tremendous reputation and a proven track record in providing outstanding client service within North Texas. I am excited to join this dynamic and progressive firm with a dedicated focus to expand the MCG brand to the thriving business community in the Austin area."
Montgomery Coscia Greilich LLP began in 2003 and currently has over 300 professionals including twenty five partners across offices in Plano, Austin and Ft. Worth. MCG is ranked as the 6th largest accounting firm in the Dallas/Fort Worth Metroplex by the Dallas Business Journal, and provides Taxation, Attestation, Sales & Use Tax and Consulting Services to a wide range of clients. MCG is a member of the Alliott Group, a worldwide alliance of independent accounting, law, and consulting firms with more than 180 member firms in some 80 countries. MCG was recently recognized by Accounting Today as one of the fastest growing accounting firms in the country. For more information about MCG, visit http://www.mcggroup.com.