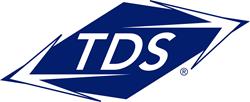 MADISON, Wis. (PRWEB) July 23, 2015
New research from Transparency Market Research predicts that the Voice over Internet Protocol (VoIP) services market will expand nearly 10 percent each year until 2021––nearly doubling the market's size. To help more organizations transition to VoIP, TDS Telecommunications Corp. (TDS®) is offering a price break on the VoIP phones used with the company's managedIP solution.
According to this recently released study, the global VoIP services market was valued at $70.9 billion in 2013 and is expected to grow to an estimated $136.76 billion by 2021, with a subscriber base of roughly 348.5 million. Recently, TDS announced the increased availability of its flagship business VoIP Solution, managedIP.
To help businesses expand into the VoIP market, TDS is offering businesses who buy a Polycom VVX500 phone to use with their new managedIP Hosted service, a second phone for a penny. With managedIP comes remote office teleworker, an intuitive online web portal, and simultaneous ring to help make employees more mobile, flexible, and reliable.
For more information, visit http://www.tdsvoip.com or call 1-866-448-0071.
###
For more information contact: Cindy Tomlinson | Associate Manager – Public Relations | TDS Telecom | 608-664-4471 | cindy.tomlinson(at)tdstelecom.com
TDS Telecommunications Corp. (TDS®), a wholly owned subsidiary of Telephone and Data Systems, Inc., is the seventh largest local exchange telephone company in the U.S and a growing force in the cable industry. TDS provides 1.2 million connections to high-speed Internet, phone, and TV entertainment services in more than 150 rural, suburban, and metropolitan communities. For residential customers, TDS deploys 1Gig Internet access, IPTV service, cable TV options, and traditional wireline services. The company offers businesses advanced solutions, including: VoIP (managedIP Hosted voice), high-speed Internet, fiber optics, data networking, and hosted-managed services. Visit http://www.tdstelecom.com or tdsbusiness.com.
TDS Telecommunications Corp., headquartered in Madison, Wis., operates OneNeck IT Solutions LLC, TDS Baja Broadband LLC, and BendBroadband. Combined, the company employs more than 3,300 people.
Telephone and Data Systems, Inc., a Fortune 1000TM company, provides wireless; wireline and cable broadband, TV and voice; and hosted and managed services to approximately six million customers nationwide through its business units, U.S. Cellular, TDS Telecommunications, OneNeck® IT Solutions, and BendBroadband. Founded in 1969 and headquartered in Chicago, Telephone and Data Systems employs 10,600 people. Visit tdsinc.com.