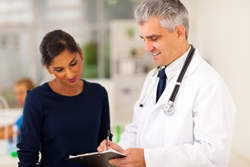 the absence of critical needle exchange programs is a great disservice to the South Florida community and the medical workers who come into contact with diseases they may not have been otherwise exposed to
West Palm Beach, FL (PRWEB) July 28, 2015
On July 16th NPR reported needle exchange programs faced opposition in legislation when state officials refused to schedule the hearing of proposed bills and laws revolving the implementation of a small pilot program in Miami-Dade county, who claims the highest rates of new infections to date. Some vigilante ministers are continuing to hand out clean needles to drug users who are addicted to intravenously using addictive substances. Many oppose needle exchange programs, as giving drug users the means to continue getting high seems counterintuitive for most; in fact, established law makes this exact behavior punishable with up to five years of incarceration. NPR quotes Dr. Hansel Tookes of Jackson memorial Hospital,
"They [Indiana] had a substantial number of cases, but this is every day in Miami, this is every day at Jackson Memorial Hospital. In any other place, what happens here every day would be a public health emergency."
West Palm Beach Drug Rehab offers addiction treatment in West Palm Beach and helps addicts with drug and alcohol use disorders recover entirely. The treatment facility is at increased risk of its medical workers contracting communicable diseases including HIV and hepatitis C without the implementation of needle exchange programs. A concerned associate comments,
"Notwithstanding the danger to the community, and drug users themselves who are prone to contracting serious, life threatening diseases from using drugs intravenously with dirty needles, which may have been passed on from other users, the absence of critical needle exchange programs is a great disservice to the South Florida community and the medical workers who come into contact with diseases they may not have been otherwise exposed to.
"Many addicts don't seek help for their addictions for years, and when they finally do their recovery is compounded by these life altering diseases which may have never been a factor with the implementation with needle exchange programs. Denying to hear proposed legislation regarding programs is endangering the entire state of Florida, and will give rise to many more cases of HIV infections around the state."
West Palm Beach Drug Rehab offers people with untreated drug and alcohol use disorders with the ability to recover in safety and prevent relapse with proven combination treatment methods. The facility specializes in alcohol rehab and heroin rehab in West Palm Beach and provides patients with medically assisted drug treatment to prevent the symptoms of withdrawal.
The treatment center encourages clients to participate in intensive therapy as early as drug and alcohol detox to help establish a solid foundation for continuing treatment. The addiction treatment center provides 24 hour medical monitoring in addition to extensive life coaching services which are designed to help recovering addicts get back on their feet after treatment.
For more information about West Palm Beach Drug Rehab visit http://westpalmbeachdrugrehab.org/ or call (561)513-5749.