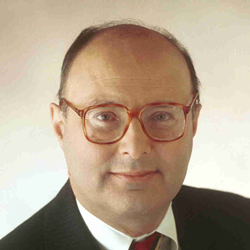 Reston, VA (PRWEB) July 22, 2015
XBOSoft will present a webinar on Tuesday, August 4 at 9:00am PDT/12:00pm EDT on the fundamentals of effective test cases. Testing expert, Robin Goldsmith, will join moderator XBOSoft CEO Philip Lew as a guest presenter for "YOU Don't Need No Stinking Test Cases?" to discuss test case purposes and best practices.
While test cases are the fundamental element of testing, different and often conflicting conceptions abound regarding their use and development. Some testers strictly adhere to specific test case formats. Others question the need for test cases. Could both sides of the debate be right – or wrong?
Robin Goldsmith shares important insights about test cases in this XBOSoft webinar, including different ways the same test can be viewed, four keys to effective test cases, issues with embedding keystroke-level procedural detail, alternative low-overhead test case formats, and how to avoid the hidden traps that overlook major groups of key test cases. "Awareness is a start," says Goldsmith. "I show how to go farther." The webinar will also provide opportunity for participants to ask in-depth questions about test cases.
Robin Goldsmith, JD, works with and trains business/systems professionals in quality and testing, requirements analysis, software acquisition, project management and leadership, metrics, ROI, and process improvement. He is author of the book "Discovering REAL Business Requirements for Software Project Success," the forthcoming book "Cut Creep—Put Business Back in Business Analysis," numerous articles and featured presentations, and testing methodologies.
Join XBOSoft on August 4th at 9am PDT by registering your details: http://xbosoft.com/event/webinar-event-need-test-cases/
About XBOSoft
XBOSoft is a software testing and QA company. Our quality process assessments and test methodologies speed products to market and improve our clients' software quality and performance throughout the lifecycle. With QA services in web, mobile and desktop applications, we offer broad domain experience with extended expertise in healthcare and finance.
Founded in 2006, XBOSoft today has over 100 employees serving both the US and European markets, with offices based in San Francisco, Beijing and Amsterdam.
For more information, visit xbosoft.com.