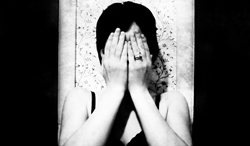 Choose your true self, standing up for your soul's need, and knowing that there are risks in making that choice or continue to be a captive within your own body.
New York, New York (PRWEB) July 30, 2015
The sexual structure of the body is in complete opposition to the soul and the psyche of the person within the body. Edy Nathan MA, LCSW believes "that when an adult faces a life of lies in order to hide their true gender identity, a powerful grief reaction overtakes their psyches." A sense of entrapment and imprisonment is often the fate in the dilemma presented by this schism. Alienated and alone, often silent in their internal terror, their soul must take a leap of faith that requires honesty and integrity.
To survive the deception between the mind and the body parts assigned, it is essential to live the truth. In the Bible, JOHN 8:32, is quoted "You will know the truth, and the truth will set you free." Hiding the truth about the body's trickery may be the only way to cope; yet the storm of grief sets in when walking around with a knowing deceit. A deceit that begins with the self may lead to self-loathing, insecurities and anxiety.
Nathan suggests 5 necessary tools to help survive until one is ready to come out with their true gender identity.
1. Keep a talisman or object that is a gender identify reminder. "If you identify as male, but are female, create a container that holds the part of you that is male. It could be a stone, a picture of a man, or underwear that is male. If you identify as female, but are male, find a scent that you like, and keep it close to you, wear something that is concealed, yet clearly feminine."
2. Find someone with whom this aspect can be shared. If living in a small town, then write about the experience, and if protection is needed from exposure, create a ritual to burn or destroy what has been written.
3. Be aware of the reactions of grief: they include anxiety, fear, depression and even suicidal thoughts. Awareness of the symptoms leads to the ability to care for the self. The grief is a normal experience. Attend to it by listening to how it presents itself. Self-knowledge is another means to cope.
4. Have conversations between the two selves: the body parts and the gender identity aspect of the self. Don't desire to kill off the part of the identity that is real; actually engage with it until ready to make a move.
5. Plan for the emergence of the true self. Take the needed steps to strategically move out of the environment that does not honor the transsexual with in the soul.
Stop the self-loathing by finding opportunities that enable an escape from the prison to occur. Take the time needed to make a plan that will work to honor the true self. Nathan continues " You have a choice that may often feel at odds. Choose your true self, standing up for your soul's need, and knowing that there are risks in making that choice or continue to be a captive within your own body."
About Edy Nathan:
Edy Nathan is a licensed psychotherapist with over 20 years of experience specializing in grief and sex. For two seasons, she was the therapist on the A&E TV Show, "Psychic Kids." She holds Masters from both New York University and Fordham University. She has post-graduate training from the Ackerman Institute for Family Therapy, The Gestalt Center and the Jungian Institute. She is a certified EMDR practitioner, regression therapist, certified hypnotherapist, relationship and grief expert. To find out more, visit EdyNathan.com.
For a complimentary meditation and more information about other topics related to grief, loss and trauma, please visit here.