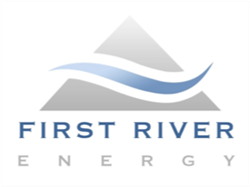 This acquisition significantly expands our operational footprint and customer base. - Johan Themaat, First River Energy founder and CEO
(PRWEB) July 23, 2015
First River Energy LLC, a midstream energy company based in Denver, today announced it has acquired Texas Gathering Company LLC.
First River Energy is evolving the crude oil gathering business for independent producers through its strategically located logistics infrastructure, websites, mobile applications, and data gathering systems.
San Antonio-based Texas Gathering Company is a privately owned crude oil marketing and transportation company that gathers approximately 24,000 barrels per day, primarily in Texas. Owner Travis Davis and his management team have joined First River Energy and will continue to manage the business.
"Texas Gathering Company is a well-run business with a strong management team, highly qualified employees, long-term customer relationships and strategically located logistics and transportation assets throughout Texas, Louisiana and Oklahoma. This acquisition significantly expands our operational footprint and customer base," said Johan Themaat, First River Energy founder and CEO. "We are thrilled to have Travis and his management team join us. Together, we have the team and capital to take these newly acquired crude gathering and marketing operations to the next level."
"Texas Gathering Company will continue to operate under its current name and deliver the same high quality gathering service and competitive pricing on crude oil while maintaining our local presence near our clients," said Travis Davis, Texas Gathering Company owner.
"We recognize the tremendous value and the long-term benefit this acquisition provides for Texas Gathering Company," Davis continued.
First River Energy is growing its gathering and marketing network and pursuing new customers and acquisition opportunities throughout North America.
Learn more about oil gathering and marketing solutions for small independent crude oil producers and end users at http://www.FirstRiverEnergy.com.
About First River Energy
First River Energy is a Denver-based based crude oil midstream company focused on evolving energy logistics through seamlessly connecting producers to markets. For more information, visit http://www.FirstRiverEnergy.com.