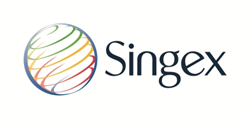 HRBoss have rocked our world when it comes to recruiting, analytics and talent acquisition technology.
Silicon Singapore (PRWEB) July 23, 2015
HRBoss today announced that SingEx, Asia's leading MICE player, has chosen HRBoss's multi-award winning eRecruitment platform HiringBoss, to power the company's growth and support their regional talent acquisition strategy.
As Asia's Meetings Incentives Conventions & Exhibitions (MICE) leader with over 30 years of unrivalled track record in boosting Singapore's tourism industry, SingEx needed a solution that was able to help simplify the recruitment process and help hire Talent without the hassle. SingEx chose HRBoss to help revamp their current recruitment process and improve the hiring experience for business stakeholders, and this extends to ensuring that all candidates form a positive impression of the company from the get go.
"HRBoss have rocked our world when it comes to recruiting, analytics and talent acquisition technology," said Charlene Tan, Senior HR Executive at SingEx. "Not only do we love it internally across the organization, but candidates sing its praises too...that's music to my ears."
SingEx recognizes the growing need for a data-driven strategy and HiringBoss complements just that – delivering insight and maximum ROI with pre-built boardroom ready dashboards that gives a clear overview and analysis of the recruitment funnel in the company, making it easier for leaders and in-house recruiters to make quick, fact-based decisions.
"HRBoss has made day-to-day life so much easier," said Tan. "Before HiringBoss we didn't have that transparency into what talent acquisition was going on across the organization. HiringBoss changed that and got all stakeholders on the same page."
The convenient application process for candidates also earned SingEx praises from the candidates themselves and helped to step-up SingEx's employer brand.
"Several candidates have commented that they have a great first impression of our company before they even come to an interview," said Tan. "This is down to the way HiringBoss sends them personalized emails and keeps communication transparent and timely at every step of the hiring process. In terms of employer branding, this is gold for an organization that values exceptional service like we do."
Tan is confident that HRBoss's product and customer service will keep SingEx ahead of the Talent Acquisition curve today and for the future. "The fact that we've just signed on for another year says it all."
To learn more about how SingEx and other progressive organizations are using HRBoss to get more value from their business data and enhance their Talent Acquisition strategies, visit https://hrboss.com/case-studies.
About SingEx
Based in Singapore, the SingEx group of companies has played an integral role in the development of the exhibitions and events industry in the Asian region since 1978.
SingEx Holdings comprises four closely linked companies that collectively provide a comprehensive range of integrated solutions for venue management and consultancy, exhibition and conference organising services and international exhibition related ventures. The companies are wholly owned subsidiaries of Temasek Holdings, one of Singapore's largest investment holding companies.
For more infromation about SingEx, go to http://www.singex.com/
About HRBoss
HRBoss is Asia's leading provider of workforce planning analytics software. There are 3 SaaS products in the HRBoss suite: HiringBoss, the ATS recruiting platform for corporate HR | EmployeeBoss, the workforce Big Data platform for the C-Suite | StaffingBoss, the CRM/ATS for recruiting firms.
Born in Asia in 2011, HRBoss is headquartered in Singapore and maintains presence across the globe with offices throughout the Asia-Pacific region in 6 countries and USA today. All HRBoss Cloud solutions are intuitive, highly-configurable and are supported locally on-the-ground across Asia. Customers include world-leading organizations and government agencies, including Nissan, Audi, Allergan, Changi Airport Group, Metlife, the Monetary Authority of Singapore (MAS), and the Economic Development Board (EDB) of Singapore.
To learn more about HRBoss, visit https://hrboss.com/