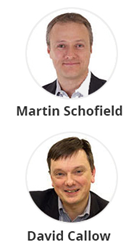 Verbat will collaborate to build holistic technology solutions for UK Retailers, combining Retail247's consulting around roadmap strategy and portfolio management with Verbat's digital technology services capabilities around Distributed Agile Development
Crawley, London (PRWEB UK) 28 July 2015
London, UK: Verbat Technologies, a global Digital Technology Services company, and Retail247, a specialist retail technology consultancy started by ex-CIOs from UK Retail majors, today announced an exclusive partnership to bring together a potent combination of consultancy and digital technology services for the UK Retail market.
As part of this partnership, Verbat will collaborate to build holistic technology solutions for UK Retailers, combining Retail247's consulting around roadmap strategy and portfolio management with Verbat's digital technology services capabilities around Distributed Agile Development, Enterprise Mobility and Application Management.
Jijo Olassa, CEO at Verbat Technologies, comments, "We have a strong presence in the UK market and have already build a reputation of being a one stop shop for the Digital Technology needs of Enterprises, particularly around Microsoft, Open Source and Mobile technologies. Through this exclusive partnership with Retail247, we will be able to offer Retail Technology consulting to our UK customers, particularly those who need specialist advice and support to build their business case and strategic roadmap for the technology engagement to follow."
Sharing his excitement at the partnership, Martin Schofield at Retail247 said, "The UK is our primary market and we see Verbat's market presence helping us to reach even more retail organisations. This partnership will enhance our consultancy services proposition with the power of solution delivery." Martin was IT, Logistics and Retail Director for Harvey Nichols before working with NCR as Managing Director for Department Store and Specialty Retail, EMEA. Martin also held senior IT roles at Debenhams and Burberry.
David Callow at Retail247 added, "During my career in retail technology I often felt the need for a cohesive service offering like this. Retail organisations need to engage with confidence when embarking on new IT initiatives and Retail247 and Verbat complement each other perfectly in our ability to deliver a pragmatic end to end service offering to our clients". David has worked exclusively in retail throughout his career. He has held senior IT roles at Debenhams including operating at CIO level.
About Verbat Technologies
Verbat is a Digital Technology Services company delivering Internet and Mobile Solutions to Enterprises, through Agile Development and DevOps Support methodologies. Our primary expertise is in Microsoft, Open Source, Mobile and Cloud Technologies. We leverage our Innovation Ecosystem to bring disruptive thinking to next-generation Digital Technology Services and Products. We service our customers across the globe via our offices in the USA, UK, UAE and India.
About Retail247
Retail247 is a specialist consultancy focused on technology and process solutions in the retail sector. We have both retail management and technology experience and have a proven track record of leading and delivering innovative and engaged IT transformation. We are empathic to retail needs at all levels, understand retail drivers and never lose sight of pragmatic solution delivery. We can provide guided resources to supplement and enhance internal teams. We can help through consulting, rapid solution innovation, interim leadership and supply of trusted resources.
For more information, contact:
Vineet Raman
Verbat Technologies
+44 20 8090 1461
vineet.raman(at)verbat(dot)com
Martin Schofield
Retail247 Consulting Limited
+44 (0)7802 485314
Martin.schofield(at)retail247(dot)com