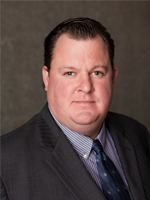 Woodland Hills, California (PRWEB) July 24, 2015
Peak Loan Servicing, Inc. (http://www.peakservicing.com), a full-spectrum mortgage servicer, announced today Scott Sawyer's participation at the upcoming CMBA Western States Loan Servicing Conference held August 2-4th at the Westin San Diego Gaslamp Quarter.
Scott Sawyer, EVP of Peak Loan Servicing, will join the "How to Build your Own Servicing Book" session on August 3rd. As one of the panelists, Sawyer will be part of the discussion providing strategic guidance to both novice and seasoned servicing professionals on how to increase their existing book of business. Peak Loan Servicing, with Sawyer at the helm, is recognized in the investor community for its expertise handling mortgage servicing for both performing and non-performing note pools, with special emphasis on the needs of small-to-medium size investors. Sawyer hopes to share his insights regarding the liabilities associated with growing a servicing portfolio in today's complex regulatory environment, and how having the right strategic partner can make all the difference.
The 20th annual CMBA conference marks Sawyer's fourth speaking appearance at the event since 2001 representing Peak Loan Servicing at the CMBA Loan Servicing Conference. Sawyer, with over 22 years of default mortgage experience, oversees loan servicing from origination to payoff and / or foreclosure for Peak Loan Servicing. He manages payment processing, loss mitigation, foreclosure and bankruptcies as well as handles investor reporting and investor account reconciliations. Also in attendance representing Peak will be Chief Operating Officer Donna Kreisler along with a full business development team to make a strong showing at the event.
Peak Loan Servicing, HAMP certified to handle a range of real estate loans and notes nationwide, is one of the entities in the Peak Corporate Network headquartered in Woodland Hills, California. Peak Loan Servicing has embarked on an aggressive five-year plan to grow its market share by providing boutique servicing solutions not available through larger servicing shops. Additionally, the servicing firm is exploring ways of expanding its business model through entering into new licensing agreements on a state-by-state level to reach a wider base of note investors. The Western States Loan Servicing Conference has continually proven itself to be a receptive venue to promote the company's strong value proposition for investors. As a leading authority in the real estate industry, the Peak Corporate Network group of companies provide a full array of comprehensive real estate services nationwide including residential and commercial brokerage services, residential and commercial mortgage financing, loan servicing, insurance services, short sales, foreclosure processing and 1031 exchange. For more information, visit http://www.peakcorp.com.
The Peak Corporate Network is a brand that represents a group of related separate legal entities, each providing its unique set of real estate services.