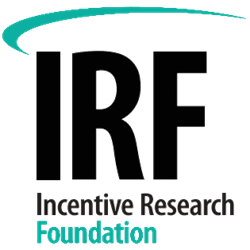 To make programs truly responsive, managers need to combine generational information with what they know about the life stage of their employees.
McLean, Va. (PRWEB) July 23, 2015
Keeping employees happy, productive and loyal is essential to the long-term health of any company. But generational differences in the workforce tend to complicate matters when it comes to essential elements of employee engagement such as rewards and recognition – or at least that is what we have been led to believe.
To determine whether Baby Boomers, Gen-Xers and Millennials do indeed have different motivational "triggers," The Incentive Research Foundation (the IRF) recently conducted an extensive review of more than three decades of relevant research in this area, citing 72 unique sources, including books, white papers and articles. In addition, approximately 10 hours of interviews with 11 generational and rewards and recognition experts were conducted, along with a spot survey of meeting planners.
What the IRF found is that while understanding the general characteristics of these distinct demographic groups is useful and desirable, those characteristics are not definitive when it comes to designing and implementing rewards and recognition programs.
"Knowing how the workforce breaks down by generations, combined with a good knowledge of the general differences between the generations, can make program designers more effective in creating incentive programs and in engaging employees and customers on a day-to-day basis," says Melissa Van Dyke, the IRF president. She adds, "However, to make programs truly responsive, managers need to combine this information with what they know about the life stage of their employees."
Here are some key highlights from the study:

Program designers should seek an understanding of how each and every individual employee or consumer is engaged and motivated. Where individual preferences and motivators can be learned; there's no need to be concerned with factors related to age, generation or life-stage.
There is no consensus definition or description of the three main generations working in the marketplace today – at least not one that more than a handful of experts would agree on.
Rewards and incentives designed for demographic categories represent educated guesswork that pales in comparison to analysis of the ambient data that can target consumers and employees by their actual behaviors.
The timeframe within which a person is born and their stage of life …influence their motivations at work and their desire for certain goods and services (or rewards).
With meetings and incentives, the choice of location, the number and duration of business meetings, the dates for an event, the rules around inviting guests and/or children, etc. can't be mass personalized to the extent that many other rewards and incentives programs can.
The best way to approach incentive, reward and recognition program design may be to adopt a multi-dimensional view – a set of lenses that considers both generational and life-stage preferences – before a program is finalized and communicated.
The study also contains specific information, ideas and checklists on designing group travel, offsite meetings and incentive programs to appeal to the various demographic groups that comprise today's workforce.
To read the full report, visit http://theirf.org/research/generations-in-the-workforce-marketplacepreferences-in-rewards-recognition-incentives/1427/.
________________________________________________________________________________________
About the IRF:
The Incentive Research Foundation (TheIRF.org) funds and promotes research to advance the science and enhance the awareness and appropriate application of motivation and incentives in business and industry globally. The goal is to increase the understanding, effective use, and resultant benefits of incentives to businesses that currently use incentives and others interested in improved performance.