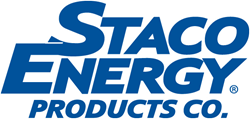 "We needed a tool that would make it easier for us to do business with our customers. EndeavorCPQ gives us that tool. Now we can ensure more accurate pricing and give quicker access to product data." -- Jeff Hoffman, President, Staco Energy Products
Dallas, TX (PRWEB) July 27, 2015
Staco Energy Products has selected Endeavor, a leading cloud-based Configure-Price-Quote software provider, to modernize its quote-to-order generation and processes. The energy product manufacturer will use EndeavorCPQ software for quoting and proposal generation to manage complex quoting demands, streamline processes for increased efficiencies, enable faster response to requests, while continuing to provide exceptional service to its customers.
Staco Energy Products is a leading innovator of Power Quality and Voltage Control technologies, and is the oldest and largest manufacturer of variable transformers in the United States. "We are thrilled to work with a storied manufacturer like Staco Energy Products," said Sean Myers, Co-founder and CEO of Endeavor. "Teaming up with Staco Energy Products to provide our CPQ solution is an exciting development for our company."
"EndeavorCPQ will be necessary to continue our path of historic financial growth," Jeff Hoffman, President of Staco Energy Products said. The company's average growth rate has been well over 10 percent the last two years.
Independent analysts vetted Configure-Price-Quote (CPQ) software, like EndeavorCPQ, and found implementing these solutions resulted in increased total company revenue year-over-year. To read their research, please visit the "Analyst Reports" page at EndeavorCPQ.com.
"We needed a tool that would make it easier for us to do business with our customers," said Hoffman. "EndeavorCPQ gives us that tool. Now we can ensure more accurate pricing and give quicker access to product data."
About Endeavor
Celebrating its 15th anniversary in 2015, Endeavor is a leader in cloud-based Configure-Price-Quote (CPQ) software solutions. EndeavorCPQ automates the quote-to-order process, empowering sales professionals to spend more time in front of customers and less time behind their desk. A cloud-based, go-anywhere software, EndeavorCPQ pulls data from leading CRM and ERP systems, eliminating errors and ensuring accurate backend updates. To schedule a demo or learn more, visit EndeavorCPQ.com.
About Staco Energy Products
Staco Energy Products Company manufactures voltage regulators, active harmonic filters, uninterruptible power supplies and other engineered power quality solutions. For more than 75 years, customers worldwide have relied on Staco Energy Products as their dependable source for standard and tailored solutions to a wide range of electrical power problems. Headquartered in Dayton, Ohio, Staco Energy Products is a wholly owned subsidiary of Components Corporation of America, located in Dallas, Texas.