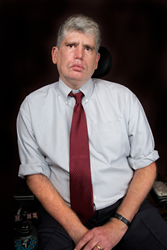 Boston, MA (PRWEB) July 24, 2015
The FSH Society, the Massachusetts-based charity that has transformed the science of the little-known and incurable disease, facioscapulohumeral muscular dystrophy (FSHD), announced a new round of grant award recipients bringing the Society's total grant awards to over $890,000 in 2015.
This round of award winners were among a competitive group submitted in February 2015 for review by the FSH Society's Scientific Advisory Board. Winning projects from this round include deep dives into how the genetics of FSHD affects the early development of muscle cells and into the lingering and all-important mystery of why muscle weakens in FSHD.
Other funded studies will explore novel genetic and biochemical pathways that may be involved in FSHD. A project developed in collaboration with the FSH Society, which will enable FSHD patients and unaffected family members to donate invaluable muscle and other tissue specimens to researchers who need them, was also approved contingent on co-funding from other FSHD funding organizations. In addition, the FSH Society awarded a second year of funding to a genomic engineering project, with half of the money coming from a grant to the Society from the FSHD Canada Foundation.
Grants Awarded for February 2015 cycle:

"Inhibited protein turnover in FSHD pathogenesis." Sachiko Homma, Ph.D., and Jeff Boone Miller, Ph.D. Boston University, Massachusetts ($68,920 for one year)
"Determining the effectiveness of increased SMCHD1 expression to suppress DUX4 in FSHD muscle cells and model mice." Yosuke Hiramuki, Ph.D., and Stephen Tapscott, MD, Ph.D. Fred Hutchinson Cancer Research Center, Seattle, Washington ($101,132 for two years)
"Functional study of the DUX4 and DUX4c double homeodomain proteins in skeletal muscle." Eugenie Ansseau, Ph.D., with Frederique Coppee, Ph.D, and Alexandra Belayew, Ph.D. University of Mons, Belgium ($93,450 for one year)
FSH Society-NDRI Tissue Procurement Project. Jonathan Lonsdale, Ph.D. National Disease Research Interchange (NDRI), Philadelphia, Pennsylvania, USA. ($30,000 for one year)
With these awards, the Society continues to significantly expand funding for FSHD and the search for treatments and a cure. In 2014, the Society funded a total of $819,261, a 24 percent increase over total funding in 2013. This year, the Society aims to grant a total of $920,000 in funding with the support of their members, fundraising event organizers, and benefactors.
For full details and project summaries on the FSH Society's grant awards, please visit [http://www.fshsociety.org/funded-grants/.
About the FSH Society
The FSH Society, founded in 1991 by two FSHD patients, is a world leader in combating muscular dystrophy. The non-profit has provided millions of dollars in seed grants to pioneering research worldwide, creating an international collaborative network of patients and researchers. The FSH Society seeks to serve as a source of information and support for all patients and families with FSHD; act as a driving force in the development of research directed towards treatments and ultimately a cure; and bring support to patients and research for FSHD through effective engagement of governmental and private sector organizations and entities. For seven consecutive years, the Society has received the Charity Navigator's four-star rating, the highest distinction held by less than two percent of non-profit organizations in the country. The FSH Society offers a community of support, news and information for FSHD patients and families through its website at http://www.fshsociety.org. For more information about FSHD, please contact the Society at 781-301-6649.