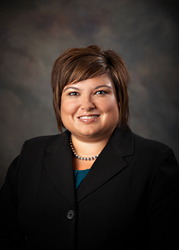 Medicare came along at an important time in the history of healthcare to provide health benefits for people with severe disabilities who were receiving Social Security Disability Insurance benefits. – Tricia Blazier, Allsup
Belleville, Illinois (PRWEB) July 24, 2015
On its 50th birthday in 2015, Medicare provides health insurance to more than 55 million Americans, including more than 9 million people with disabilities. Since the Medicare bill was signed into law July 30, 1965, this program has provided critical access to healthcare coverage for seniors and individuals with disabilities that previously was unavailable, according to Allsup, a nationwide provider of Social Security disability representation, veterans disability appeal, and Medicare plan selection services.
"Medicare was created to solve the problem of accessing healthcare for the elderly, ultimately helping millions of people who struggled to obtain health benefits," said Tricia Blazier, personal health and financial planning director for Allsup. "Fifty years later, we have seen enhancements that included the prescription drug program, and its legacy has influenced healthcare reform in recent years."
An infographic illustrating some of Medicare's accomplishments is available for download here.
One important recent healthcare reform has been the elimination of pre-existing conditions as a method for denying healthcare coverage to people with disabilities, Blazier said.
"Before this development, however, Medicare came along at an important time in the history of healthcare to provide health benefits for people with severe disabilities who were receiving Social Security Disability Insurance benefits," Blazier explained.
"For people caring for their elderly loved ones, it is a blessing to know that Medicare is there to cover their healthcare expenses," said John Schall, CEO of the Caregiver Action Network.
Health Insurance Web Event Is Aug. 20
Individuals with disabilities, their caregivers and families are invited to the next Allsup True Help® Web Event on the topic, "Health Insurance When Disability Strikes." It will be held Thursday, Aug. 20, from 11 a.m. to 12:30 p.m. CT. To register, visit webinar.allsup.com.
The program will explore health insurance options for individuals with disabilities, including Marketplace exchange plans and Medicare. Organizations participating in this event include the Caregiver Action Network and the Colon Cancer Alliance.
Allsup offers the Allsup Medicare Advisor, which provides a range of assistance with Medicare Advantage plans, Part D prescription drug plans, and Medigap, or supplemental coverage. The service, available in all 50 states, offers a comparative, objective analysis of plans and costs, and serves as a trusted resource for seniors, people with disabilities and their caregivers.
"Information like this can be very helpful to family caregivers, who often help their loved ones choose the Medicare plans that are best for them," Schall said.
To talk with a Medicare specialist about Medicare plan selection, call (866) 521-7655 or visit Medicare.Allsup.com for an easy online form.
To download the infographic, "50 Years of Medicare Accomplishments," go to http://www.allsup.com/media/files/MEDICARE-50_%20infographic.pdf.
About Caregiver Action Network
The Caregiver Action Network is the nation's leading family caregiver organization working to improve the quality of life for the than 90 million Americans who care for loved ones with chronic conditions, disabilities, disease, or the frailties of old age. CAN serves a broad spectrum of family caregivers ranging from the parents of children with special needs, to the families and friends of wounded soldiers; from a young couple dealing with a diagnosis of MS, to adult children caring for parents with Alzheimer's disease. CAN is a non-profit organization providing education, peer support, and resources to family caregivers across the country free of charge. To learn more, visit the CAN Web site: CaregiverAction.org.
About Allsup
Allsup is a nationwide provider of Social Security disability, veterans disability appeal, exchange plan and Medicare services for individuals, employers and insurance carriers. Allsup professionals deliver specialized services supporting people with disabilities and seniors so they may lead lives that are as financially secure and as healthy as possible. Founded in 1984, the company is based in Belleville, Illinois, near St. Louis. For more information, go to Medicare.Allsup.com or call (866) 521-7655. Financial advisors seeking more information may call (888) 220-9678.
# # #