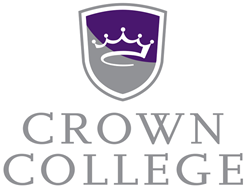 Crown College is a top-choice for students and families seeking the best value for their college dollars.
St. Bonifacius, MN (PRWEB) July 25, 2015
Crown College, a private four-year college located just west of Minneapolis in St. Bonifacius, Minnesota, is known for its emphasis on biblical principles, a global perspective, and a commitment to providing students a quality, affordable education. Now, a renowned magazine has recognized the college in its national rankings as a top-choice for students and families seeking the best value for their college dollars.
MONEY Magazine, a well-reputed publication focused on financial management, recently released its list of 2015-2016 Best Colleges. In the report, MONEY ranks the nation's colleges and universities according to overall value. Out of nearly 1,500 four-year schools evaluated, Crown College was ranked in the top 15% of colleges and universities nationwide. For those ranked from Minnesota, Crown placed in the top seven.
The criteria used to determine their rankings included a wide range of assessments. To begin with, schools were required to have graduation rates at or above the median for its category. Colleges also had to be financially stable according to standards established by the U.S. Department of Education.
The publication then applied twenty-one different measurements to evaluate each school and determine its final ranking. This provided a unique calculation that addressed three key categories: quality of education, affordability, and outcomes such as graduate earnings, earnings by major, and career services programs.
The school's president, Dr. Joel Wiggins notes, "Crown College has long offered its students a personalized education – an investment by our faculty and staff to help each student realize his or her potential. We've also understood the extended role we play in preparing our students for success after college by offering access to internships, career services, and affordable degree programs that minimize the financial burdens they carry into their adult lives. I am pleased that MONEY has recognized the value of a Crown education."
MONEY Magazine also assigned each college and university a "value-added" grade based on its graduation rates, student loan defaults, and post-graduate earnings. Crown received an A- placing it again in the top tier of value-added schools and making it to MONEY's list of The 50 Colleges That Add the Most Value.
About Crown College
A fully-accredited Christian college just west of Minneapolis, Minnesota, Crown College has been preparing students for service and leadership for nearly a century. Crown offers undergraduate and graduate degree programs in ministry, education, nursing, business, communications, counseling, leadership, music, and more. Programs are available on-campus and online. Visit http://www.crown.edu.