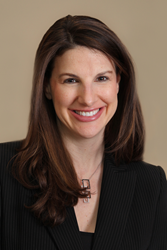 Infidelity ranks at the top of the list of most common reasons why people divorce. For spouses on the cheating site who thought their infidelity was well-hidden, this news must have them quaking in their boots.
Parsippany, NJ (PRWEB) July 24, 2015
AshleyMadison.com, a dating website for married people interested in having an affair, confirmed this week that hackers had breached security walls (AshleyMadison, July 20) to obtain the personal information of its 37 million members. The hackers, dubbed The Impact Team, have threatened to continue to release user -- including names, addresses and dating contacts -- unless the site is taken down.
According to AshleyMadison's parent company, Avid Life Media, the first wave of leaked data has been removed from the Internet. However, with headlines blaring messages such as "Cheating Leak Is Christmas In July for Divorce Attorneys" (CNN, July 21) AshleyMadison's millions of affected users may be justifiably concerned about the cyber breach's impact on their marriage.
"Anecdotally, and in study after study, we see that infidelity ranks at the top of the list of most common reasons why people divorce. For spouses on the cheating site who thought their infidelity was well-hidden, this news must have them quaking in their boots," says NJ family law expert Bari Z. Weinberger, a certified matrimonial attorney and founder of Weinberger Law Group, New Jersey's largest divorce and family law firm.
Weinberger, however, does not believe that every spouse who discovers their husband or wife has an account with the cheating site will necessarily rush to file divorce papers.
"A spouse having an affair can certainly be the precipitating factor that leads to a couple's decision to divorce. But there are some couples dealing with infidelity who are interested and able to salvage their marriages," she explains.
Weinberger has served divorce clients in New Jersey for over 18 years. In that time, she has helped countless couples reconcile. "Even if they first came to me asking about divorce, if I sense that my client wants to reconcile with their spouse, I will do what I can to support their marital reconciliation request," she notes.
Weinberger offers useful tips for marital reconciliation following an affair:
Take Responsibility: "If you had an affair, remember that you are solely responsible for the decision to have sexual relations outside the bounds of the marriage," Weinberger affirms. As part of the forgiveness process, the cheating spouse needs to take "ownership" of the affair. "This is a critical first step towards rebuilding the relationship," she notes.
Be Honest: When negative emotions stay bottled up, they tend to explode. According to Weinberger, "as a result of an affair, spouses can be feeling anger, jealousy, sadness, embarrassment, shame and deep hurt. Working through these feelings honestly can be the foundation for emotional healing." Weinberger also recommends couples seek the help of a marital counselor to assist them in processing their emotions.
Stay Focused: For wronged spouses, it is best to avoid contacting the other person involved in the affair. "To save the relationship, focus on the marriage, not this other person. Also contacting the other person, especially when upset, could bring about potential claims of harassment," Weinberger explains.
Get It In Writing: Couples trying to save their marriage after infidelity may also want to explore the legal option of establishing a reconciliation agreement. "A reconciliation agreement is a specific type of post-nuptial agreement that spells out how assets and debts would be divided in the event of a divorce," according to Weinberger. She also adds that, "...by entering into a reconciliation agreement, the spouse considering divorce can agree to remain married and dismiss any pending divorce case in exchange for addressing the property distribution in the event of a divorce, so long as it is not completely inequitable."
"In this way, a reconciliation agreement can provide incentive and add gravitas to the decision the couple has made to try and save their marriage," Weinberger concludes.
About Bari Weinberger
Bari Z. Weinberger, Esq. is the founder and managing partner of Weinberger Law Group and author of several legal help guides. Ms. Weinberger's expert opinion is frequently published in the media. Weinberger Law Group serves divorce and family law clients throughout New Jersey and currently operates five offices in Parsippany (headquarters), Basking Ridge, Freehold, Hackensack, and Mount Laurel.