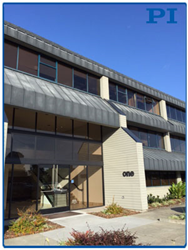 "Our new Bay Area facility is a natural outgrowth of the requirements to support our strong customer base in the West."
Auburn, MA (PRWEB) July 24, 2015
Motion and precision positioning systems expert PI (Physik Instrumente) opened a new office in the San Francisco Bay Area as its most recent expansion in the US, to better support and meet the needs of new and existing customers.
Similar to the sales and applications office in the Los Angeles Area, the new Sausalito office will provide support for California and the Western part of the US, Canada, and Mexico.
"Building a high-quality sales, applications support, and technical development team in Silicon Valley is essential for continued business success in the West" said Brian Lula, President of PI USA. "Our new Bay Area facility is a natural outgrowth of the requirements to support our strong customer base in the West."
The office is located at 1 Harbor Drive, and can be reached at 408-533-0973, and info(at)pi-usa(dot)us.
Learn About PI's Precision Motion Technologies
http://www.pi-usa.us/products/index.php?onl_prweb
About PI
PI is a leading manufacturer of precision motion control equipment, piezo motors, air bearing stages and hexapod parallel-kinematics for semiconductor applications, photonics, bio-nano-technology and medical engineering. PI has been developing and manufacturing standard & custom precision products with piezoceramic and electromagnetic drives for 4 decades. The company has been ISO 9001 certified since 1994 and provides innovative, high-quality solutions for OEM and research. PI is present worldwide with eleven subsidiaries, R&D / engineering on 3 continents and total staff of 800+.