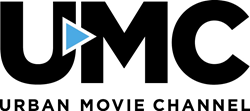 Los Angeles, CA (PRWEB) July 24, 2015
It's a wrap for Silver Lining Entertainment and The Comedy Underground Series Vols. 3 & 4, hosted by Flex Alexander. The independent production company is celebrating their recent deal for foreign rights sold to Africa and Australia and a US Domestic distribution license through RLJ Entertainment. "UMC is excited to exclusively premiere The Comedy Underground Series in our "Fall Out Fridays" line-up of summer comedy that launched in July," said Angela Northington, SVP of Content Acquisitions for RLJ Entertainment & Urban Movie Channel. "Building on our partnership with creator and executive producer Angela White, producer Carol Ann Shine, and producer & director Paul D. Hannah, we look forward to rolling out all four volumes of the stand-up series on UMC. Chairman, Bob Johnson's vision for UMC is to provide a platform for the urban talent and creative community with featured content such as The Comedy Underground Series, to intersect with their fan base on the first urban focused digital streaming channel devoted to this audience."
Silver Lining Entertainment's Comedy Underground Vol. 1 "Going to Cali," will be premiering tonight on the Urban Movie Channel. Those tuning in can expect comic relief from Luenell, Scruncho, and Hope Flood. Vol. 2 "On the 'A' train in NYC" will follow with a scheduled release date set for Aug. 7, showcasing jokes a plenty from comedians Talent, Freddie Ricks, and Rob Stapleton. The Comedy Underground Series fans should take note, as this is only the beginning for this group. Silver Lining Entertainment will be shooting six more installments with all new comedians by the end of the year.
This past weekend, the Alex Theater in Glendale, Calif. was lit up with laughter at the live taping of Vol. 3 & 4 emceed by OWN docu-series star Flex Alexander. Joining him on stage were comics Capone, Chastity Washington, Red Grant, Alex Thomas, Kevin "Damn Fool" Simpson, and Jay Lamont. Hip-hop pioneer MC Lyte ignited the crowd with her turntable skills and patrons began dancing throughout the theater. The partying continued after the shows into wee hours of the morning as KJLH's 102.3 Radio Personality DJ Malski hit the decks. VIPs enjoyed ABK 1308 Beer, Morandell Imports wine, Bawls Energy Drink, Hubert's Lemonade, and Chef Yealang Smith's "Soul Hollywood" healthy soul food. Also supporting the show were Philithy Ragz, Laurence Basse, and Malcolm Alexander. Influential guests were gifted with swag bags complimentary of Curls Hair, Snap Daddy's BBQ, Bare Body Collection, Never Hungover, Comedy Underground Series 1 & 2 DVDs, YES to Carrots, Sweet Candle Melts & Bath Treats, Giardello Snacks, Just Chill, and Olympia luggage.
Silver Lining Entertainment's Comedy Underground Series production team has busy calendars ahead. Founder Angela White stated, "The electric stand-up performances featured on Friday's night taping of The Comedy Underground Series far exceeded my expectations. Hot newcomers and seasoned veterans all brought their stand-up, comedic chops and unique abilities to weave in issues affecting today's society served up with a humorous twist. Our host for the evening, Flex Alexander, handled the crowd flawlessly with his smooth style and unparalleled showmanship. Our resident DJ, MC Lyte had the crowd in the aisles dancing to the sounds of old school and the latest hip-hop. I am tremendously proud of my production team and kudos to our director, who captured every singular moment. As we continue to produce content for the series in the future, we look to shine a light on comedians everywhere in search of expressing their comedic voice… as laughter is truly the best medicine."
In addition to comedy on her books, the executive producer has feature films "The Night Before" and "The Sin Seer" making their way onto big screens across the country this fall. In conjunction with Ms. White, producer/director Paul D. Hannah plans to unveil "The Sin Seer." He also has solo projects in the works such as "Ulterior Motives - A Reality TV Massacre" and "Grandma's House," scheduled to hit theaters in April 2016. Producer, Carol Ann Shine is working on "Superstition: Final Chance" with Lionsgate/Code Black and Global Renaissance and a proposed TV series based upon the Lifetime movie "Pastor Brown." 
For more information on The Comedy Underground Series, please reference their website and regarding interviews, reach out to Silver Lining Entertainment's publicity team at Jade Umbrella.
Stay Connected: @ComedyUnder @Jade_Umbrella
About Silver Lining Entertainment: Silver Lining Entertainment (SLE) is Los Angeles-based, production company established in 1997 in New Jersey by founder Angela White. The company's mission is to develop independent television and film projects, from inception to completion, for worldwide distribution through the utilization of secured capital. SLE's current focus is on forging strategic relationships with other companies, talent, and producers to create, develop, produce and distribute their projects to targeted audiences throughout the global marketplace.
About The Comedy Underground Series: Each volume in The Comedy Underground Series features a celebrity host and three stand-up comedians. Audiences may recognize their faces but can't necessarily place the name. Comedy Underground comedians will not only perform on stage and make themselves known but also give the audience a behind the curtain glimpse at their climb to success. Each comedian discusses life on the road and their triumphs and tribulations throughout the comedy industry on that quest for nationwide exposure.