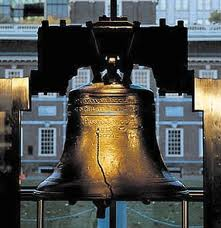 Philadelphia, Pennsylvania (PRWEB) August 03, 2015
Bayer has agreed to pay $56.9 million to set up a settlement program to resolve Yaz and Yasmin related claims in which a claimant alleged to have suffered an arterial blood clot including stroke and heart attack. The litigation involving product liability claims related to the birth control pills, Yaz, Yasmin and Ocella, has been ongoing for well-over five years. In 2009, lawsuits filed against Bayer involving Yaz, Yasmin and Ocella birth control drugs were consolidated into a mass tort program in Pennsylvania, a federal multi-district litigation (MDL 2100) and consolidated litigations in New Jersey and California. At the litigations peak, over 12,000 individual cases had been brought in the four jurisdictions. In 2012, on the eve of bellwether trials in the MDL and Pennsylvania, the litigation was stayed. Bayer started settling thousands of venous blood clot claims involving pulmonary embolisms, deep vein thrombosis and/or gallbladder injury. To date, Bayer has paid close to $2.0 billion dollars to resolve venous blood clot injuries claims. What remained unresolved after the litigation stay was implemented were cases in which the Plaintiff allegedly suffered an arterial blood clot injury from Yaz, Yasmin, Ocella. Bayer will pay the $56.9 million if a certain percentage of Plaintiffs in various categories opt-in including 97.5 percent of all plaintiffs.
In June, 2014, the Honorable Arnold L. New lifted the stay in the Pennsylvania litigation and set 10 arterial blood clot cases for trial, the first to begin in July, 2015. The MDL Judge, the Honorable David L. Herndon of the Southern District of Illinois, acted similarly. Shortly after the stay was lifted, Judge Herndon in consultation with the coordinating state-court judges Honorable Arnold L. New, Philadelphia County, Pennsylvania Court of Common Pleas; Judge Brian Martinotti, Bergen County, New Jersey Superior Court and Judge Elihu Berle, Los Angeles County, California District Court directed the parties to begin confidential negotiations. For Plaintiffs, the Judges appointed a five-member negotiating committee which included representatives from each coordinating state, and the MDL Steering Committee. Negotiating teams met frequently in Washington, D.C., Chicago, St. Louis and Philadelphia. The settlement was reached with the assistance of the court-appointed special master Randi S. Ellis of Perry, Atkinson, Balhoff, Mengis, Burns & Ellis, L.L.C., Baton Rouge, LA. The resulting $56.9 million settlement resolution (in addition to the nearly $2.0 billion paid to date for venous blood clot and gallbladder cases) was hard-fought and ended risks for all parties. In light of the significant costs and delay that would result in further protracted litigation, the Settlement Program will ensure that those who allegedly suffered arterial blood clot injuries as a result of Yaz, Yasmin and Ocella are compensated fairly and efficiently.
Appointed members of the Plaintiff Negotiating Committee are: Michael M. Weinkowitz, Levin, Fishbein, Sedran & Berman, Philadelphia, PA; Michael London, Douglas & London, New York, NY; Seth Katz of Burg, Simpson, Eldredge, Hersh, Jardine PC., Denver, CO; Daniel S. Robinson, Robinson Calcagnie Robinson Shapiro Davis, Inc., Newport Beach' CA and Richard D. Meadow, the Lanier Law Firm, New York, NY.