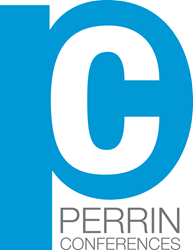 Berwyn, PA (PRWEB) July 26, 2015
Perrin Conferences released the agenda for its 1st Annual National Construction Defects Conference taking place from November 19-20 at The Ritz-Carlton in Fort Lauderdale. This inaugural conference is being chaired by Gary F. Baumann, Esq. of Baumann, Grant & Keeley, and Wilson Townsend, Vice President Claims, The RiverStone Group.
This conference will provide an important and educational forum for all parties affected by construction defect litigation. Representing a dynamic range of views and opinions on the subject's most important topics and trends, conference speakers and attendees include many of the nation's leading plaintiff and defense attorneys, in-house attorneys, construction firms, judges, and insurance professionals. To view the current agenda and list of speakers, click here.
Panels and events taking place during this two-day conference include cutting-edge topics such as the use of technology in construction defect litigation, jurisdictional updates from around the country, a judicial panel that will discuss developments in national case law, policyholder rights and responsibilities in this kind of complex litigation, the roles of architects and engineers in construction defect claims, and even a panel about how litigation strategies differ from coast to coast.
Conference faculty comprises a veritable "who's who" of professionals in the construction defect field, including prominent in-house counsel, including: La Tonya Darby, National Construction Defect Supervisor, Tristar Risk Management; Kelly Geary, Senior Vice President, Coverage/Claims, Lemme Insurance Group; Guy Hollingsworth, Claims Manager, AmTrust North America; Eileen Jenkins, Esq., National Construction Defect Manager, Tristar Risk Management; Steve Lokus, Assistant Vice President, Claims Manager, Navigators; Susie McGee, Senior Claim Consultant- Technical Claims Manager, American Contractors Insurance Group; Phyllis Modlin, Executive Claims Examiner, Markel Corporation; Pamela Pettus, Director of Claims and Insurance Litigation, BFC Financial Corporation - Risk Management; Mary Rowe, Claims Manager Construction Defect, Markel Corporation; Trevor Saccente, Specialty Claims Attorney-Sr., HCC Specialty; Anne Wokewoda, Specialty Claims Attorney-Sr., HCC Specialty and Thomas A. Zawistowski, AIC, AVP, Claims Examiner, IronShore Claims, LLC.
Additional conference faculty include representatives from: Phelps Dunbar, LLP; Carroll McNulty & Kull, LLC; Skayne Wilcox LLP; Manion Gaynor & Manning; Wood, Smith, Henning and Berman LLP; Rimkus Consulting Group; SEA Ltd.; LiMa Consulting, Inc.; Axis Construction Consulting Company; Newmeyer & Dillion LLP; McCarthy Building Companies; Hensel Phelps Construction Co.; BFC Financial Corporation; and Hoagland, Longo, Moran, Dunst & Doukas LLP.
In addition to providing exclusive opportunities for learning, networking, and information sharing, this conference offers Continuing Legal Education (CLE) Credit and CE Adjuster Credit for qualified candidates. For more information, registration, and hotel accommodations, please visit http://www.PerrinConferences.com.

* * About Perrin Conferences: As the leading national provider of joint plaintiff/defendant litigation conferences, Perrin Conferences offers comprehensive and specialized continuing legal education (CE/CLE) in an atmosphere of learning, networking and sharing. The company's conferences and other programs attract influential leaders and foremost talent in the legal industry to discuss current topics in litigation through mock trials, presentations, CLE programs and webinars, setting the standard in professional litigation education and networking. # # #