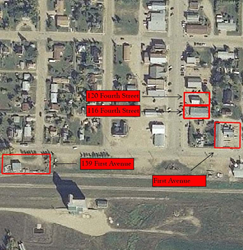 We are currently attempting to source a person or persons that would have interest in re-instating this business in our community
Manitoba, Canada (PRWEB) July 27, 2015
This closure has left a void for any construction or house and hardware needs to the area. North American Lumber has expressed their interest in supporting the development of any future business of this kind in the Municipality. They acknowledged that terminating the business was not influenced by a lack of need in the area.
"We are currently attempting to source a person or persons that would have interest in re-instating this business in our community," stated Tanis Chalmers, Manager of Economic Development. Over the past month the RM has personally reached out to over 55 potential investors but this is not enough. "The goal is to have this invitation passed along to anyone that would have an interest in working with the community," detailed Chalmers.
The RM has multiple developments on the horizon that can and will support the re-establishment of a lumber and hardware store in the town of Reston Manitoba. "Our Municipality's aggressive nature for development will not only support a development of this kind, but also encourages that businesses will continue to grow throughout the years," identified Chalmers. Sustainable development is a high priority for the Municipality. The RM currently has a 24 lot residential subdivision in Reston and are working on a 20 year development plan for a ¼ section adjacent to Reston. As well, they are progressing on developments in Pipestone and other areas of the Municipality. "With the combination of new developments and existing refurbishment in the area, a business of this nature has the opportunity to succeed," stated Chalmers.
The RM is inviting prospects to review their policies, and what the former North American Lumber location has to offer. "Our local businesses are successful, but working as a team makes them stronger and more profitable," stated Chalmers. The RM of Pipestone is an investor's paradise, known for its location in proximity to the petroleum industry. There is access to prime real-estate and cash incentives for those that invest in the future of the Rural Municipality. With the purchase or construction of a business in the Municipality, business investments qualify for a cash incentive up to $32,000.00. This grant figure is based on the assessed value of the building constructed or purchased.
For more information about the RM of Pipestone programs or opportunities please contact the office at 204-877-3327 or visit their website at http://www.rmofpipestone.com.