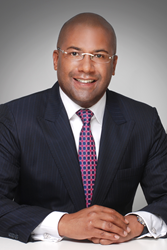 Singapore (PRWEB) July 24, 2015
This week, Graebel Relocation Singapore center managing director Scott Sullivan has announced the appointment of Christopher Frederick to vice president business development for the Asia-Pacific region. Reporting to Sullivan, Christopher Frederick will be accountable for the cultivation of new business relationships and the acquisition of multinational and area corporate clients. Graebel, an award-winning global management firm administers employee and commercial office relocation, mobility and workplace services for leading firms in the Global 100, Fortune 500 and for mid-sized companies on six continents.
"A British citizen with permanent residence status, Christopher Frederick has lived in the Asia-Pacific region in Hong Kong, China and primarily in Singapore for the last fifteen years. Since 1995, Frederick has collaborated with human resource executives at leading corporations to identify and create workforce recruitment solutions throughout this region. This deep understanding of the human resource, talent acquisition and management field, and his proven successful solutions-oriented capability make him well suited to his new role at Graebel Relocation," stated Sullivan.
Most recently, Christopher Frederick was a regional business director for the NP Group, recognized among the top 100 providers of human capital solutions within the technology and communications domain. Previously, Christopher Frederick held positions at Kelly Services, Talent 2 International, Robertson Smart International Search LTD, Connected Group LTD, and a range of other providers in London and Hong Kong. At these firms he held positions in sales management, business unit leadership and key account management.
About Graebel Companies, Inc.
Founded in 1950, Graebel Companies is a privately-held global organization that administers the full suite of employee and commercial office relocation, mobility management, workplace and consultative services for the Global 100, Fortune 500 and mid-sized companies. On-the-ground services are managed in 165 countries on six continents. The world headquarters is located in Aurora, Colorado USA with in-region centers throughout the Americas, APAC and EMEA regions. Known for its industry-first innovations, Graebel holds numerous quality and security credentials, and has earned accolades from clients and from within its industry for its best-in-practice performance, market intelligence research and corporate social responsibility initiatives across the globe. To learn more visit: http://www.graebel.com