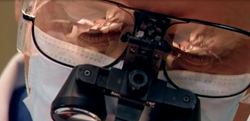 With the reduction of labs, it is important now more than ever that dentists make sure that the dental restorations they use meet minimum dental laboratory standards.
(PRWEB) August 03, 2015
From 2006-2017 the number of dental laboratories in the U.S. is predicted to decline by 39 percent, according to market research compiled for the National Association of Dental Laboratories (NADL) by Valmont Research which includes data from the U.S. Department of Labor, Bureau of Labor Statistics. As the number of dental laboratories decreases, dentists will have fewer options when deciding where to prescribe their patients' dental restorations.
"U.S. dental laboratories that adhere to dental laboratory standards not only protect the health of the patient, but they also protect the dentist," said Gary Iocco, co-chair of the NADL Public Awareness Committee. "With the reduction of labs, it is important now more than ever that dentists make sure that the dental restorations they use meet minimum dental laboratory standards."
NADL promotes safe dental restoration practices through its "What's in Your Mouth?" campaign, designed to give patients, dentists and the dental laboratory community the information necessary to make informed decisions about their dental needs.
Here are five ways dentists can ensure their patients are getting the quality restorations they deserve.
1. Find out if your state requires minimum dental laboratory standards here.
Most state dental practice acts do not regulate or set standards for operation for dental laboratories or dental technicians. It is important that dentists seek to work with individuals and companies that have voluntarily achieved "third party verification" of their skills, knowledge and operating standards.
2. Find a Certified Dental Technician to work with here. (Click on the CDT logo under "Show")
The ability of dentists to deliver a high standard of care in restorative and cosmetic dentistry is enhanced by working with a formally educated, trained and/or Certified Dental Technician. Dental technicians bring considerable experience and subject matter expertise in the areas of dental materials, technology utilization, shade verification and implant dentistry. Dental technicians are true partners in helping dentists grow their practice. Dental technicians, although generally operating behind the scenes in the oral health team, are a crucial part of ensuring the delivery of quality dental care.
3. Find a Certified Dental Laboratory to work with here. Find a Dental Appliance Manufacturers Audit System (DAMAS) accredited laboratory here.
Dental restorations increasingly are being imported from countries like China, India and Vietnam. It is crucial for dentists to be informed of where exactly they are getting their restorations from. The CDL program promotes transparency in dentistry by requiring point of origin disclosure as part of the certification process.
The DAMAS specifications provide a clear-cut process for improving documentation in every facet of laboratory operations including: dental prescriptions/work authorizations; patient contact materials; subcontractor/supplier agreements; material and equipment purchases; employee training; maintenance and calibration of equipment; labeling; customer complaints; and material traceability. To ensure product quality and foster a professional industry relative to quality assurance, NADL offers this system as a resource to dental laboratories.
4. Stay up-to-date on legislative updates here.
Staying informed will help dentists and their staff become a go-to source for patients' restoration questions.
5. Dentists who work with a CDT and CDL, should inform their patients that they are receiving quality dental restorations.
Patients have a right to know. Patients should have access to their personal dental records that outline the patient contact materials that are used in their restorations and also in what country such finished restorations are manufactured. Patients should be aware that approximately 25 percent of domestic dental laboratory sales and 38 percent of actual restorations are manufactured overseas. There are 42 countries that currently have foreign dental laboratories registered with the U.S. Food and Drug Administration.