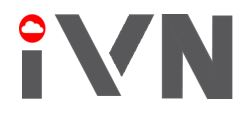 We're proud to be listed among the best of the best in FTTH
Richardson, Texas (PRWEB) July 27, 2015
iPhotonix, an industry leader in developing innovated fiber-to-the-home technologies, was named one of Broadband Communities Magazine's Top 100 FTTH companies for 2015. Broadband Communities Magazine declares its Top 100 to be "Leaders and innovators in the fiber-to-the-home arena."
"We're proud to be listed for 2015 and with so much happening for our products, our customers and our company this year, it's fitting to be among the best of the best in FTTH" said Jeff Mulqueen, Deputy CEO and VP Sales & Business Development.
"Our iVolve ONT product offering delivers unheard-of capabilities to the marketplace and now with our NFV offering, Providers can deliver a tremendous amount of real time flexibility to the services they offer. We thank Broadband Communities Magazine for the recognition."
About iPhotonix
iPhotonix is a Richardson, Texas based company and is the leading emerging technology provider for the optical access transformation occurring throughout the globe in the residential, business, enterprise and mobile backhaul markets. iPhotonix develops and markets via its iVolve brand, the world's first Multi-System Operable Optical Access Platform. This platform utilizes its own complete and comprehensive array of GPON and Active Ethernet access devices (ONTs, MDUs, RGs, etc.) and delivers the richest feature set of integrated voice, video, high-speed data and gateway solutions. iPhotonix augments its optical access offering with its powerful and agile iPhotonix Virtual Network (iVN) platform that enables communication service providers to create network managed services for a fraction of the cost and time it takes to deploy traditional managed services. iPhotonix has a rich history of innovation, R&D experience and delivering reliable solutions for communication services providers.
For more information visit: http://www.iphotonix.com.
Media Contact: Jeff Mulqueen, iPhotonix, (214) 575-9300, jeff.mulqueen(at)iphotonix(dot)com
SOURCE iPhotonix
Related Links