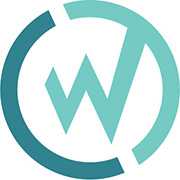 Charlottesville, VA (PRWEB) July 28, 2015
WillowTree, Inc.®, a leading mobile strategy, UX design and development services company, announced today it has partnered with Charlottesville Women in Tech (CWiT) in an effort to support CWiT's commitment to bridging the gender gap in the technology industry by providing a safe and welcoming environment for women in tech to connect, learn and collaborate in Charlottesville.
"CWiT is committed to partnering with leading technology firms in Charlottesville," said Eileen Krepkovich, research scientist at Barron Associates and president of Charlottesville Women in Tech. "As part of our mission, we are working to connect technology talent with local industry. We are thrilled to partner with Willowtree, who have proven their commitment to diversity in technology."
"WillowTree is very proud to partner with CWiT in their effort to help foster greater gender diversity in the tech industry, and especially within Charlottesville's own technology community," said Tobias Dengel, CEO of WillowTree. "Study after study has shown that demographically diverse workplaces provide companies a competitive edge. At WillowTree, we are committed to supporting women who work in tech, as well as those with an interest in the STEM fields."
As a part of their partnership, WillowTree will be running an app session at CWiT's August 12th meeting, providing information on best practices for designing and developing apps. Attendees will hear from WillowTree team members Jossay Jacobo, an Android Software Engineer, Whitney French, a UX Designer and Beverly Anderson, a Project Manager, and former Software Test Engineer.
About WillowTree, Inc.
WillowTree, Inc. is a mobile solutions specialist bridging the highest level of consumer user experience (UX) with enterprise-grade deployments and security. Founded in 2007, WillowTree is a chosen partner of the world's leading companies, including GE, Johnson & Johnson, Time Warner, PepsiCo, Wyndham, AOL, AEG, and Harvard Business Publishing. Clients trust WillowTree to guide and execute their mobile initiatives and create their Powerful Mobile Solutions™. For more information, please visit: http://www.willowtreeapps.com
About Women in Technology
Charlottesville Women in Tech is an organization that was founded in 2014 to provide connections and resources for women interested in or associated with technology. CWIT strives to support local women through networking and monthly tech-focused meetings. CWIT is also dedicated to engaging the Charlottesville community to encourage the advancement of women in tech. Learn more at charlottesvillewomenintech.com