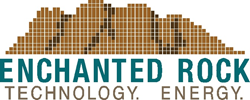 Houston, TX (PRWEB) July 27, 2015
Enchanted Rock, Ltd. (ERock), a Houston-based leader and innovator in distributed energy, has announced that senior energy executive Robert Cauthen has joined its leadership team as a partner.
Cauthen will use his expertise in the electricity and natural gas markets to help ERock develop new and innovative value-added product offerings for its Texas microgrid customers. Additionally, he will establish the necessary commodity interfaces in both regulated and deregulated regions as ERock enters all North American markets with its patented microgrid offering.
"It's a privilege to join the Enchanted Rock team given their experience in the power markets and track record in designing, developing, building and operating distributed power assets," said Cauthen. "I look forward to growing a business that is uniquely positioned as a provider of behind the meter, clean, dispatchable power, responding to changing electricity markets and creating value for our investors, customers and the power grid."
Cauthen began his career in 1996 as an analyst with Enron and then moved into the role of Manager of Trading with Statoil Energy in 1998. He has spent the past 20 years excelling in the management of all areas in the industry, including trading, origination and negotiation. In that time, he has served as the co-head of power business at industry leaders Calpine, Bear Sterns Energy/JP Morgan and Mercuria. At Bear Stearns Energy, he was part of the team that acquired Williams Power Company and was responsible for the commercial integration of the $500 million deal. Cauthen co-led the team that built the company's wholesale power business into one of the largest in North America, later recognized by Risk Magazine as the Top Power Business in North America. The business continued its success after Bear Stearns Energy was acquired by JP Morgan. Cauthen was part of the global leadership team that led to the sale of JP Morgan's physical commodities business to Mercuria in 2014.
"We are very fortunate and excited to have Rob Cauthen join the Enchanted Rock team as we grow our microgrid business in Texas and launch in other areas in the country," said Founding Partner and Managing Director Thomas McAndrew. "His extensive background in all North American power and natural gas markets and strong relationships with commissions, utilities and transmission system operators will be invaluable as we find new and innovative ways to reduce our customers' electric cost, increase their reliability and lower the associated carbon footprint."
Founded in 2006, Enchanted Rock, Ltd. builds and operates cost-effective microgrids that help companies manage physical and financial risk associated with electricity. The company is responsible for the design, project management, installation, and commissioning of over 67 MW of customer microgrids in the Greater Houston Area and 160 MW of grid reliability distributed generation sites across Texas. Enchanted Rock is the only company in Texas with a demonstrated track record in all of the areas of distributed power including electrical interconnection, energy market integration, control technologies, construction, and asset operations and maintenance. By leveraging years of work on the proprietary design and engineering of distributed generation with superior control systems, Enchanted Rock's latest accomplishment is the development of a game changing offering for on-site power. Enchanted Rock's On Demand Electric Reliability℠ provides customers with highly reliable, ultra-clean, ultra-quiet, affordable onsite natural gas backup power. For more information, visit http://www.erockhold.com.