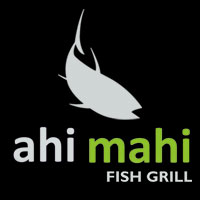 We are excited for our grand opening week and are very pleased with feedback from the community
Scottsdale, AZ (PRWEB) July 27, 2015
On July 27, 2015, Ahi Mahi Fish Grill located at 2805 N Scottsdale Rd #103 Scottsdale, AZ 85257, will kick off their grand opening week in the South Scottsdale community. The new restaurant that prepares fresh fish in a variety of ways and freshly prepared seasonings including creamy garlic butter, spicy cajun bam, sweet black bean Java with spices and the savory sauce, Tomato Concasse.
From July 27-July 31, Ahi Mahi Fish Grill will donate $1 for every entrée sold to the Desert Southwest Chapter JDRF, whose mission is to help educate the public about Type 1 diabetes, a patient resource and support system and to raise funds for research in finding a cure.
Week Long Events:

Monday, July 27: The first 25 people starting at 11am will receive free meals; JDRF fundraiser kicks off
Wednesday, July 29: A child eats free for every paid adult entrée
Saturday August 1 and Sunday, August 2: 50% off all entrees, all day/all weekend long
"We are excited for our grand opening week and are very pleased with feedback from the community," said Hengky Huang, co-owner of Ahi Mahi Fish Grill. "A big goal of ours is to give back to the community. We are teaming up with JDRF for the grand opening and for every entrée purchased, Ahi Mahi will donate $1 to JDRF."
For further information, stay up-to-date on Facebook at: http://www.Facebook.com/AhiMahiFish
A full menu including appetizers, entrees, sides, desserts and kids meals will be offered. Hours will 11 AM – 10 PM Monday - Sunday. For more information visit: http://www.ahimahifishgrill.com. Ahi Mahi Fish Grill is preparing for opening of its second location in Temple City in September with future locations scheduled in AZ and California.
About Ahi Mahi
Ahi Mahi Fish Grill concept was born out of the desire of five investors wanting to bring a much needed health-conscious California Fish Grill with a South East Asian fusion to Arizona. Health conscious fish lovers can sit down and relax in a laid back atmosphere all while enjoying the fusion of East Asian flavors and the fresh fish experience normally found outside of a quick serve restaurant.
###
Media contact:
Christine Holtz
Phoenix Marketing Associates
602-282-0202