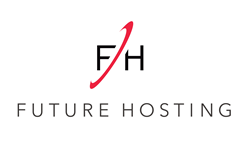 These domains can be great for branding and making domains more meaningful, but they don't influence search.
Southfield, MI (PRWEB) July 27, 2015
Future Hosting, a leading VPS, application, and dedicated server hosting provider, has commented on the confusion surrounding the search performance of new generic top-level domains. In light of recent clarifications from Google Webmaster Trends Analyst John Mueller, Future Hosting has commented to mitigate the impact of a misunderstanding of the search performance of new gTLDs.
The number of generic top-level domains has risen over the last year by orders of magnitude. There are now several hundred gTLDs available, many of which are brand specific, region specific, or contain topic- or industry-relevant keywords. There has been considerable confusion about the impact these gTLDs have on search ranking. It has been unclear whether keyword gTLDs impact rankings for queries containing that keyword, whether region-specific gTLDs impact geolocated rankings, and whether branded keywords are weighted differently to traditional generic top-level domains like ".com".
"We're seeing companies make branding decisions based on a misunderstanding of how the new domains are treated, which has the potential to be harmful to their search performance and hence traffic and revenue," said Maulesh Patel, VP of Operations of Future Hosting, "The new gTLDs confer neither a specific advantage nor a disadvantage for search ranking. These domains can be great for branding and making domains more meaningful, but they don't influence search."
Mueller's comments confirm that the new gTLDs are treated the same as gTLDs like ".com" and do not confer any significant ranking advantage. This includes gTLDs that appear to be region specific, such as " .london" — these are considered generic and treated like any other gTLD, which means that domain owners with a regional interest should handle geolocation settings as they would with any other gTLD. The behavior is the same as for genericized country-code top-level domains like ".me" and ".fm".
Future Hosting is a global hosting company with points of presence in the US, Europe, and the Asia Pacific regions. Future Hosting clients are impacted by international and local search engine optimization. The company values the opportunity to publicize issues that can influence the traffic and revenue of its clients and the wider online business community.
About Future Hosting, LLC
Founded in 2001, Future Hosting is a privately held leading Internet solutions provider specializing in managed hosting, including Dedicated Servers, Virtual Private Servers, and Hybrid Virtual Private Servers. The company has built a strong reputation for its high-quality service, innovative pricing models, and 3-hour Service Level Agreement. Future Hosting is based in Southfield, Michigan. For more information, visit http://www.futurehosting.com