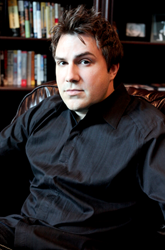 This is really a huge convenience, especially for frequent travelers
(PRWEB) August 02, 2015
Aviation technology firm SITA has recently surveyed the airline industry and found that beacon technology will be coming to the airline industry, according to a recent report in Skift.com. In the Airline IT Trends Survey, 44 percent of the airlines surveyed indicated they would strive to improve services and connection with customers by adding beacon technology, or leveraging it more effectively, by 2018. Jason Hope, entrepreneur from Arizona, states that this trend shows the importance of the Internet of Things and connected technology in all industries, including transportation.
In the July 20 article entitled "Airlines Look to Beacons to Improve Their Internet of Things Infrastructure," Marisa Garcia of Skift indicates that the new number is an increase of nearly 5 times the current number of airlines currently using beacons for their customers. Beacons are most commonly used in transit zones, passenger gathering areas and check-in areas. They are often used to transmit flight and gate updates to the customers using the app for the airline.
"What we expect to see," says Jason Hope, "is an increase in the use of beacons to help with baggage collection, gate time estimates and even duty-free shopping. Soon, passengers in airports will have a hard time remembering what it was like to fly without all of these connections."
According to the Skift.com article, the biggest area where beacons will change the airline industry is in helping with flight and gate information. Using apps and beacon technology, airlines will be able to tell passengers about changes that affect their travel more quickly, with the potential for instant updates on delays and gate changes.
"This is really a huge convenience, especially for frequent travelers," says Hope. "With these changes, the airline industry will be far more intuitive."
About Jason Hope
Jason Hope is an entrepreneur and futurist from Scottsdale who uses his resources to support advances in technology and healthcare. His interests lie in fighting aging and advancing the Internet of Things. Learn more about his work at http://www.jasonhope.com.