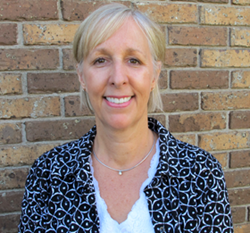 Fridley, MN (PRWEB) July 24, 2015
Patients with discolored gums can now receive laser dentistry in Fridley, MN from Dr. Lisa Murray. Dr. Murray now uses the BIOLASE iLase™ laser to treat pigmented or discolored gums and make them look more natural and attractive. The minimally-invasive nature of the procedure makes it an ideal option for patients who are nervous about the pain associated with more invasive types of treatment options.
Dr. Murray has seen many patients with pigmented gums due to gingival conditions, and she is proud to now offer laser dentistry in Fridley, MN, that is capable of treating embarrassing gum discoloration. In some cases, it is normal for patients to have dark or speckled gums, but it can be distracting and damaging to their self-esteem. Some individuals develop dark or pigmented gums due to too much melanin. Cultural factors and imbalances in pigmentation can lead to gums that develop black or brown spots. The degree of discoloration can range from minimal to severe, and in some cases may cover the entire surface area of the gums. Although these spots are harmless, many patients are embarrassed by them.
Dr. Murray can now remove these darkened areas on the gums with minimal pain and very little time, thanks to the BIOLASE iLase™ laser. In most cases, the procedure is so quick that patients only need one office visit to receive lighter gums. The laser effectively bleaches the gums to remove the appearance of dark spots and return the tissue to a more natural, aesthetically-pleasing color. The procedure is minimally-invasive and requires almost no recovery time. Most patients are able to resume their standard daily activities within just a few hours of undergoing treatment with the laser.
Living with gum pigmentation can be challenging and can make affected individuals hesitant to smile. Dr. Murray seeks to restore patient confidence by brightening gums with laser dentistry in Fridley, MN. Nearby residents who are dealing with damaged self-confidence due to melanin hyper-pigmentation of the gums are encouraged to call Dr. Murray's office and schedule an appointment to receive treatment with the highly effective BIOLASE iLase™ laser.
About The Practice
Moore Lake Dental is a general practice offering personalized care for patients in Fridley, MN. Dr. Lisa Murray is passionate about dentistry and strives to offer her patients the latest in dental technologies and services. Dr. Murray earned her dental degree from the University of Minnesota and has participated in the 21 Century Study Club and the Metro Women's Study Club. In addition, she is an active member of the American Dental Association, the Minnesota Dental Association and the World Clinical Laser Institute. To learn more about the services offered at Moore Lake Dental, please visit their website at http://www.moorelakedental.com or call (763) 571-5497.