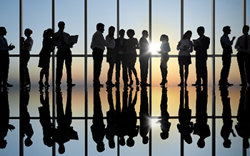 "What can be better than craft beer and networking?" says Dave Owens, managing partner of AdvantaIRA Trust. "We already have over 50 people registered to attend, so we are expecting a great turnout."
Fort Myers, FL (PRWEB) July 25, 2015
AdvantaIRA Trust is holding a networking event on July 28th for investors looking to make new connections. The real estate mixer will be held at Old Soul Brewing and is from 4 p.m. until 6 p.m.
AdvantaIRA Trust is a self-directed IRA administrator that holds alternative assets such as real estate inside a tax-sheltered account. AdvantaIRA does not refer clients to other companies or clients to other investors which is why the company holds quarterly networking events to bring clients and businesses together. This quarter the self-directed IRA firm is holding a craft beer and real estate mixer at a local brewery. Investors and clients are invited to attend the event at no charge. Craft beer and wine can be purchased at Old Soul Brewing for $1 off beer and $2 off wine.
"What can be better than craft beer and networking?" says Dave Owens, managing partner of AdvantaIRA Trust. "We already have over 50 people registered to attend, so we are expecting a great turnout." Everyone is welcome to bring information and business cards to hand out while the networking takes place.
Event: AdvantaIRA Real Estate Mixer
Date: July 28, 2015
Time: 4-6 p.m.
Location: Old Soul Brewing 10970 South Cleveland Avenue, Fort Myers, FL 33907
Cost: Free to attend. Beer is $1 off and wine is $2 off.
Register: To register email Brenda Whetsell at Brenda(at)AdvantaTrust(dot)com
About AdvantaIRA Trust
AdvantaIRA Trust is a self-directed IRA administrator that provides tax-deferred and tax-free investment opportunities, superior customer service, and educational tools to assist investors in realizing the maximum benefits possible within IRAs. AdvantaIRA makes it easy to use self-directed retirement plans to invest in assets that the individual investor knows, understands, and can control.
About Dave Owens
Dave Owens is the managing partner at AdvantaIRA Trust in Fort Myers, Miami, Gainesville, New England, and the Florida Panhandle. Owens opened the AdvantaIRA Trust headquarters in Fort Myers, FL in 2003. His background as a certified public accountant, combined with a long history of personal retirement self-direction, provides his audiences and clients with solid advice and practical solutions to their IRA investment questions. Dave holds a BS in accounting from Purdue University. He also earned the prestigious Certified Exchange Specialist designation through the Federation of Exchange Accommodators.