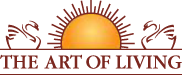 Waltham, MA (PRWEB) July 24, 2015
This weekend one hundred Bostonians are learning how to find happiness by changing the way they breathe. They're participants in the largest Happiness Program seminar ever held in the Boston area, taking place July 23 - 27 at the Westin Waltham Hotel. The seminar includes yoga stretches, breathing exercises, guided meditations and a blend of ancient and modern techniques to uncover one's inner reservoir of contentment.
"Everyone wants to be happy and bring happiness to their loved ones day to day," says Shalin Desai, director of training programs for the Art of Living Foundation and the seminar leader.
"The secret is in the breath. We've taught thirty million people around the world by now. In these seminars and in independent research we found there is a link between rhythms in the breath and emotions. So you can adjust your emotional state -- calm your mind for example -- by using your breath."
Desai, a mechanical engineer in his day job, points out that everyone from students to corporate executives are finding they can manage stress and be happier and healthier through Art of Living techniques.
"These days you can find books on the art of cooking, the art of travel, and so on," he says. "When we ask people what the art of living means to them, they say 'having more enthusiasm, sharing more love, living more in the present moment.' Our goal is to give people practical tools for doing just that, and to put a smile on the faces of the people of Boston."
For Dr. Latika Menon, a faculty member and nanotechnology researcher at Northeastern, the Happiness Program is a valuable career resource. "Before taking this course I was stressed out in dealing with colleagues, and often overwhelmed with my workload," says Menon. "Now I am running my own start-up, teaching, mentoring graduate students and doing more than I thought possible. And all with a sense of calmness and confidence".
Paul Reese, a corporate communications manager at Raytheon, uses the Happiness Program exercises to keep his seasonal asthma in check. Reese says, "I had regularly scheduled misery every spring and fall with pollen and ragweed allergies. With the yoga and breathing exercises, I found over time those symptoms have mostly disappeared and I can breathe easily through the entire summer."
The Art of Living Foundation is a global non-profit active in 150 countries and founded by renowned humanitarian and spiritual leader Sri Sri Ravi Shankar. In June, Shankar addressed the United Nations to launch the first International Yoga Day.
For more information:
Neha Saxena
617-997-9111
nehasadd(at)gmail(dot)com