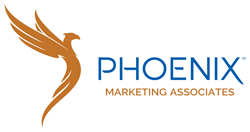 We are excited to be working with such a talented client who is enthusiastic about all of her upcoming events
Phoenix, AZ (PRWEB) July 27, 2015
Phoenix Marketing Associates (PMA) in Scottsdale, which was named one of Phoenix's Top Marketing Firms by the Phoenix Business Journal, is continuing to promote and launch country singer, Shari Rowe. Shari is hoping to give Reba and Martina a run for their money and become the next "one name" country powerhouse. Not only can she "rock out" and hang with the "big boys" she is also true to her passion and lyrics by adding a little bluegrass soul.
PMA successfully launched Rowe's album release party on May 22, 2015 at Rustler's Rooste. In addition to handling publicity for the event, PMA helped coordinate the attendance of local VIP's. A partnership was established between Rowe and St. Mary's Food Bank, where attendees were asked to bring non-perishable food items to the event. PMA is continuing to work with Rowe on several upcoming events, which include concerts at the The Museum Club in Flagstaff on August 21st, Big Sting Festival in Flagstaff on October 10th, as well as performances at Westgate Entertainment District on October 16th and The District at Desert Ridge on November 7th.
PMA is continuing to provide public relations and event planning for Shari Rowe, and will aid in booking future engagements as well.
"We are excited to be working with such a talented client who is enthusiastic about all of her upcoming events," said Phoenix Marketing Associates President Jason Jantzen. "With our help we can see Shari's star continuing to rise and we are excited to be there for the journey."
About Phoenix Marketing Associates:
Phoenix Marketing Associates works with small to medium sized businesses across North America to provide targeted and results driven marketing solutions on a contract basis within any budget. Their consultative approach allows for a thorough needs analysis, which translates into an effective marketing and PR strategy that saves their clients time and money while providing maximum exposure.
By assigning a team of qualified professionals to each individual situation and utilizing the most current communication and online demand generation technologies, Phoenix Marketing Associates enables businesses to achieve Fortune 500 results on an entrepreneurial budget. For additional information, please visit http://www.PhoenixMarketingAssociates.com.
###
Media contact:
Christine Holtz
Phoenix Marketing Associates
602-282-0202