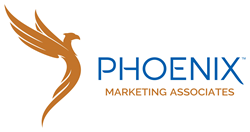 PMA is eager to continue working with Define Yourself in the upcoming months through the release of their new items and the development of the company
Scottsdale, AZ (PRWEB) July 28, 2015
Early last month, Phoenix Marketing Associates took on the task of helping Define Yourself Clothing in its early stages of corporate branding and initial public relations duties.
Define Yourself Clothing, a lifestyle apparel company, first approached PMA with a vision of for the company. With that in mind, PMA set out to help the company create a brand with what founder and co-owner Joe Daee and his wife originally had in mind.
Define Yourself Clothing has already launched its website and so far it features a line of men and women's graphic t-shirts, hats and women's tops. The company will also soon be adding a high-end denim line for men and women and men's polos to their online store.
Jason Jantzen, Phoenix Marketing Associates President, says PMA is eager to continue working with Define Yourself in the upcoming months through the release of their new items and the development of the company.
About Phoenix Marketing Associates:
Phoenix Marketing Associates works with small to medium sized businesses across North America to provide targeted and results driven marketing solutions on a contract basis within any budget. Their consultative approach allows for a thorough needs analysis, which translates into an effective marketing and PR strategy that saves their clients time and money while providing maximum exposure.
By assigning a team of qualified professionals to each individual situation and utilizing the most current communication and online demand generation technologies, Phoenix Marketing Associates enables businesses to achieve Fortune 500 results on an entrepreneurial budget. For additional information, please visit http://www.PhoenixMarketingAssociates.com
XXX
Media contact:
Christine Holtz
Phoenix Marketing Associates
602-282-0202