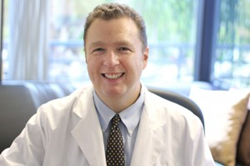 "We strongly advise our patients to take a proactive approach to general eye care on a daily basis," said Dr. Tracy
Carlsbad, CA (PRWEB) July 28, 2015
Every summer, the public is reminded to leave the Fourth of July fireworks to the professionals or to use extreme caution when lighting fireworks in their own neighborhoods. Unfortunately, according to a recent report issued by the U.S. Consumer Product Safety Commission (CPSC) and discussed in a July 3, 2015 USA Today article "Eye Injuries Caused by Fireworks Doubled in Last 3 Years," the number of fireworks-related eye injures has more than doubled over just a three-year period. In a single month of 2014, at least 1,300 patients came to emergency rooms with eye injuries caused by fireworks across the U.S.
"Legal fireworks, such as sparklers, present an enormous risk of injury, especially to an individual's eyes," said Carlsbad ophthalmologist Dr. Michael Tracy. "It can take only the smallest spark or cinder to severely injury the eye, causing irreparable damage and sometimes, blindness."
Fireworks consist of materials, such as charcoal, sulphur, or gunpowder, that are particularly harmful to one's eyes, and yet, roughly only 10% of those lighting fireworks choose to wear eye protection.
"One of the main reasons fireworks injuries are so prevalent is that people are out celebrating and possibly impaired," added Dr. Tracy, "which puts them in the frame of mind to forget about safety."
Sadly, foregoing safety for fun can lead to devastating injuries. For example, Jameson Lamb, a teenager from the greater Chicago area, suffered severe eye damage when a Roman candle hit his eye. The incident took only a matter of seconds, but three years later, the now 19-year-old has undergone numerous surgeries, such as skin grafts, eyelid reconstruction, and a transplant.
"No matter what type of firework, if you are where fireworks are being lit in close proximity, always wear eye protection," continued Dr. Tracy. "At Carlsbad Eye Care, we strongly advise our patients to take a proactive approach to general eye care on a daily basis, but it's especially important to protect your eyes from physical harm."
In the event of an eye injury caused by a firework, it is crucial to also understand how to properly respond to prevent causing further harm. Seek medical attention immediately and do not attempt to rub your eye, flush it with water, or try to remove fragments or objects in the meantime. Fireworks present a major danger year after year, but there is often a lack of awareness concerning what kind of damage an explosion can cause.
"Your first instinct may be rub your eyes after getting hit by a firework or spark," said Dr. Tracy. "If there is a burn or laceration, any friction can cause more damage. You should go to the nearest emergency room to seek immediate care. By understanding more about the dangers of fireworks, everyone can keep their eyes intact."
Dr. Michael Tracy is a board-certified ophthalmologist in Carlsbad, CA. He completed his residency training in ophthalmology at the Scheie Eye Institute at the University of Pennsylvania and his fellowship in Corneal and Refractive Surgery at the Bascom Palmer Eye Institute. Dr. Tracy specializes in LASIK and PRK surgery at his private practice at Carlsbad Eye Care.
To contact Carlsbad Eye Care, please visit http://carlsbad-eye-care.com or call (760) 603-9910.