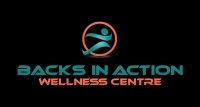 Our Chiropractor, Dr. Farrah Jiwa, provides diabetic socks that are specifically made to reduce the risk of blisters or lesions
Vancouver, BC (PRWEB) July 25, 2015
Backs in Action, a Vancouver Chiropractic Clinic, has recently announced that they now provide diabetic socks, along with other graded compression hosiery for their clients. The hosiery provided by this East Vancouver Wellness Center is customized for each patient. Diabetic socks, for example, are especially made for diabetic patients to provide comfort, and prevent the chances of blisters and foot infections.
Diabetic socks available at Backs in Action, are designed to conduct effective moisture management with the help of Polypropylene fiber and Mesh fabric. This increases breathability and comfort of the foot. Its elastic arch support keeps the socks in place and prevents blisters. The socks also have a loose fitting shin and seamless toe that ensures no blood flow is restricted, and its gripper sole decreases the chances of slipping and falling. Finally, the padding in the sole and toe area provides instant comfort.
"The diabetic foot is prone to skin irritation, cuts and infection due to poor bad flow and loss of sensation," states a representative of Backs in Action Wellness Center. "At Backs in Action our Chiropractor, Dr. Farrah Jiwa, provides diabetic socks that are specifically made to reduce the risk of blisters or lesions and reduce the chance of more serious lower limb complications."
About Backs in Action
Backs in Action is a Vancouver Chiropractor that provides a wide range of services for its clients, which are all focused on helping to relieve pain and encourage a balanced and enjoyable life. The team at Backs in Action consists of passionate and committed individuals, who are all highly skilled in their areas of expertise. Backs in Action is located in Suite #203 at 1750 East 10th Avenue, in Vancouver, British Columbia. For more information call 604-876-9977 or visit the website http://backsinaction.ca.