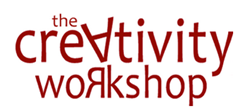 New York, New York (PRWEB) July 27, 2015
Representatives with The Creativity Workshop announced today that its August workshop in New York will focus on creativity in everyday life.
"While the techniques we explore in our creativity classes will sharpen your appreciation of New York, the sounds and sights of this exhilarating city will fuel your creative work in class," said Ceci Glusman, spokesperson for the company.
Glusman went on to reveal that the August 14 – 17, 2015 workshop will take place at The Alvin Ailey Studios located on 405 West 55th Street (corner of 9th Avenue).
Rita Foley, former president of MeadWestvaco; PetSmart and Dresser-Rand board member in New York, said the workshop in New York, can be life changing.
"I would strongly recommend attending this workshop and sending your employees to it," Foley said. "In an amazingly short period and for a small investment you walk away with ideas on how to free oneself from rigid and restrained thinking and how to allow creativity to flow into many aspects of work."
The Creativity Workshop in New York City, according to Glusman, will help those who attend become more creative in their personal and professional life.
"Creativity is a way of living life that embraces originality and makes unique connections between seemingly disparate ideas," noted Glusman and emphasized, "Creativity is about living life as a journey into seeing and communicating the extra-ordinariness of the simplest, most every day acts."
"The creativity classes we provide use the tools of creative writing, memoir, art, photography, storytelling, mapmaking, and guided visualization," Glusman stressed, before adding, "Our exercises and instructors' talks focus on helping those who attend earn practical techniques to stimulate their imagination and innovative thinking; explore the process of creativity, rather than simply focusing on the product; discover how to find inspiration in the world around them, and get over creative blocks and the fear of failure."
For more information, please visit: creativityworkshop.com/newyork and creativityworkshop.com/everydaylife
About The Creativity Workshop
The Creativity Workshop is based in New York City and is taught around the world.
The Creativity Workshop was established in 1993 by educator and writer Shelley Berc and multimedia artist Alejandro Fogel. The organization is dedicated to teaching individuals and groups about creative processes.
Contact Details:
The Creativity Workshop
One Columbus Place
40th Floor Suite N40F
New York, NY 10019
Tel: (212) 203-3252
Email: questions(at)creativityworkshop.com
Source: The Creativity Workshop
###