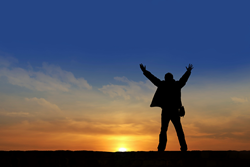 Texas divorce lawyers prepare for non-traditional divorce after Obergefell v. Hodges
Houston, Texas (PRWEB) July 29, 2015
The Supreme Court of the United States has ordered that States must issue marriage licenses to same sex couples. Allowing two people of the same sex to join together with a life long commitment is a hallmark of personal liberty. At the same time, it is the public shift towards personal liberty that has lead to an increase in the dissolution of the traditional marriage.
One may ask, " Are gay marriages going to enjoy a higher success rate than traditional marriages?"
"Likely not," says Michael Busby, a Houston divorce lawyer. "I started to receive calls from gay couples three days after the case came out," reports Michael. " In the state of Texas, same sex marriage was barred by a constitutional amendment in 2005; many gay couples had went of out state to get married or you had some who had moved into Texas, having been already married in another state," says Mike.
"Now that marriage licences must be issued to same sex couples, one of the biggest questions that remain unanswered and subject to further judicial opinion, is the date of inception of marriage for gay couples in states like Texas. The date of the marriage determines the characterization of marital property in Texas. Also, Texas has rules of the length of the marriage to determine eligibility for spousal support. I expect most of the current case law and application of the black letter law to be interpreted the same for gay couples," reports Mike, "but I see some couples who are seeking divorce this year, yet married in another state prior to June 26th 2015, making an argument that either there is no marriage or that the date of marriage in Texas should be the date of the Obergefell opinion."
"Then you also have the "common law marriage", where two people hold out as spouses, live together, and they are married in states like Texas, without formal ceremony. I expect those married in another state prior to Obergefell to have one divorcing spouse arguing that no marriage exists as they were married prior to the opinion, yet the other spouse, perhaps one seeking spousal support, arguing a "common law marriage," and establishing the date of the marriage on the date of the Obergefell opinion," says Mike.