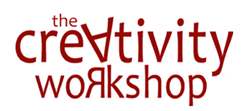 New York, New York (PRWEB) July 30, 2015
Representatives with The Creativity Workshop announced today that its upcoming workshop in Singapore will focus exclusively on business creativity.
"We'll offer customized creativity in business training, events and keynotes for corporations and small businesses," said Ceci Glusman, spokesperson for the company. "We are known for getting participants to do creative work rather than sitting and listening to experts talk about it."
Glusman went on to reveal that the workshop will be held Sept. 24 – 26, 2015 from 9 AM to 1 PM at the Singapore Management University.
Participants, according to Glusman, come from many different countries and professional fields, including business, education, psychology, the sciences, and the arts.
"We've worked with Fortune 500 companies, entrepreneurs, artistic and educational institutions, not-for-profit organizations and think tanks," Glusman noted, before adding, "Participants have grappled with challenges such as strategy development, product/service ideation, product design, team/leadership development, organizational effectiveness, time and change management, communications and learning."
Glusman went on to stress that creativity is required to succeed in work ranging from broad strategic thinking to troubleshooting tactical problems.
"We believe people are by nature creative and that in the right atmosphere and with the right creative training and tools everyone can tap into this inherent talent," Glusman said. "Opportunities for inspiration and discovery abound in this thriving international city, whether you use your free time to visit the historic Chinese Heritage Museum, go to the beach, share breakfast with an orangutan at the renowned zoological gardens, or have a proper Victorian high tea at the elegant Raffles Hotel."
Rita Haque, Branding and Marketing, Haq Centre, in Singapore, highly recommended the workshop.
"Shelley and Alejandro take you on an adventure that ignites your creative spirit and opens you to greater choices in your life," Haque said. "We were encouraged to see, smell, taste, and feel Dublin as a creative task. A journey of co-creation with strangers who became friends. A journey that makes you see life in a whole new way."
For more information, please visit: creativityworkshop.com/singapore and creativityworkshop.com/creativity-in-business
About The Creativity Workshop
The Creativity Workshop is based in New York City and is taught around the world.
The Creativity Workshop was established in 1993 by educator and writer Shelley Berc and multimedia artist Alejandro Fogel. The organization is dedicated to teaching individuals and groups about creative processes.
Contact Details:
The Creativity Workshop
One Columbus Place
40th Floor Suite N40F
New York, NY 10019
Tel: (212) 203-3252
Email: questions(at)creativityworkshop(dot)com
Source: The Creativity Workshop