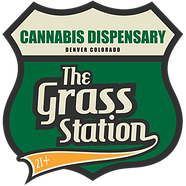 The legalization of marijuana in Colorado and other states is not a social experiment, it's a new sector of our economy.
Denver, Colorado (PRWEB) July 27, 2015
The founder and CEO of one of Colorado's oldest and largest recreational marijuana dispensaries says new Gallup Poll findings, regarding the growing number of Americans who have tried cannabis, reveal the discrepancy between the media and political perceptions of legal marijuana versus the current, on-the-ground cultural realities.
A poll, conducted by Gallup and released on July 22, found 44 percent of Americans say they have tried marijuana: the largest percentage the company has recorded since it first asked that question back in 1969, when only four percent admitted to trying pot. And 11 percent of those polled say they currently smoke marijuana, up from seven percent just last year.
Ryan Fox says his Grass Station dispensaries in Denver have witnessed that growing national interest in cannabis ever since Colorado legalized the adult, recreational use of marijuana in January of 2014.
Combing through data from his most recently-opened store Fox notes that, in less than a month since its official opening, the newest Grass Station dispensary has already serviced customers from 48 states and 11 countries -- while in the past year-and-a-half Grass Station stores have seen marijuana shoppers from every state and from more than 80 countries worldwide.
"That not only speaks loudly to how many people use cannabis," he says, "but it should send a clear message to both media and politicians in the upcoming election cycle that the legalization of marijuana in Colorado and other states is not a social experiment, it's a new sector of our economy."
Fox agrees with the Gallup survey's conclusions: that pot legalization, "once written off as a liberal pipe dream, has found its way to the forefront of political discourse."
He also predicts that next year's presidential elections will most likely become a litmus test for marijuana legalization across the United States.
"Many of the current presidential hopefuls in the GOP are catering to their conservative base when it comes to their stances on marijuana," he says, "and that's likely going to be the weak link in their campaign."
According to U.S. government data, more than 70 percent of Americans have reported consuming alcohol in the past year. And given marijuana's growing acceptance and usage statistics, Fox predicts more local governments and lawmakers – as well as presidential candidates – will be looking at the legal cannabis sector much as they view the alcoholic beverage industry: as a potential source of tax revenue and jobs for their communities.
"It's not only about job creation directly but creating a substantial number of subsidiary industries," he says. "It can mean more businesses, more jobs, more inventions and more medical breakthroughs -- we are already seeing the beginning stages of medical advancements in the treatment of cancer, seizures, PTSD and many other disorders that have stumped the medical industry for decades."
ABOUT THE GRASS STATION
Denver's premier recreational dispensary first opened its doors in 2009, and over the years has maintained its widespread reputation as the source for top-quality cannabis, served up in a friendly and welcoming atmosphere.
Customers expect and get friendly and knowledgeable service from The Grass Station's staff. Its quality-tested products not only conform to state and local regulations but are kept to the highest possible standards of purity and potency.
For more information, visit: http://www.grassstationco.com/
Tags: The Grass Station, Colorado, Denver, , marijuana, cannabis, Gallup Poll, cannabis usage, marijuana usage in U.S., 2016 presidential elections, politics, cannabis industry, Ryan Fox