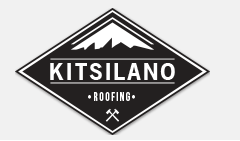 Kitsilano Roofing Performance Warranty - the most comprehensive warranty in the industry
Vancouver, BC (PRWEB) July 27, 2015
Kitsilano Roofing, one of the roofing contractors in Vancouver, has recently started providing a performance warranty on every roof that the company installs for its clients. This is a long-term warranty that can be transferred to the next home owner. Kitsilano Roofing has extended this benefit for its clients as part of their customer satisfaction efforts.
"For your peace of mind, we back every roof we install with our Kitsilano Roofing Performance Warranty, the most comprehensive warranty in the industry," states a representative from Kitsilano Rofing. "The Kitsilano Roofing Performance Warranty protects your home for as long as you own it, and is fully transferable. In the event that anything should go wrong with your roof, we will even help with shingle & roofing manufacturer's warranties covered under their material claims."
The "Kitsilano Roofing Performance Warranty" ensures that the company will repair any roof failure causing actual and resulting damages as a result of a mistake during installation. In such a case, the client will bear no cost and the benefit extends to home damage as well. In addition, this Vancouver roofing company will also provide one follow-up roof inspection after 12 months of the installation in order to check the proper performance and maintenance of the roof. Under the warranty, Kitsilano Roofing will be providing clients with proper cleaning recommendations.
About the Company
Kitsilano Roofing is a company that installs and repairs residential as well as commercial roofing in British Columbia. The company strives to provide the best customer service in terms of reliability and honesty in all their communication with the client. Experts at Kitsilano Roofing believe that working with values of excellence and high quality will help in providing a hassle-free experience for the client. Punctuality is taken care of at Kitsinalo Roofing, while their technicians work around all schedules. The company is known to hire the best professionals and also the best people.
For more information on roofing repairs and installations, log on to http://www.kitsilanoroofing.com/ or call (604) 825-6947.