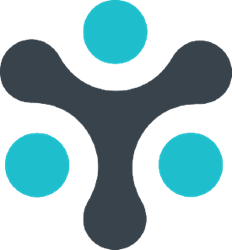 It's reassuring to know that we partnered with a provider that offers year-round support for both our school staff and families.
Austin, TX (PRWEB) July 28, 2015
Franklin Public Schools (WI) is transitioning from paper-based student registration to a customized and intuitive online solution for collecting and managing student data. InfoSnap is designing an innovative solution that streamlines the registration process and incorporates School Locator, a feature that pre-identifies a family's school eligibility based on geocoding. InfoSnap's award winning PowerSchool integration will effectuate real-time, on-demand data transfer between the two systems.
"We wanted to take a very paper-heavy process and implement an efficient online solution for capturing student data. InfoSnap will provide our families with convenience for registering students and our school staff with increased productivity," said Shauna Fitzke, Data Coordinator at Franklin Public Schools.
The district's school community is comprised of a number of boundaries. The School Locator feature will identify which of the seven schools a student should attend depending on the address and grade level provided.
The electronic format will allow families who have more than one child in the district to 'snap' data from one student to another. The use of SmartForm™ technology, an intuitive tool built into the solution, will collect relevant data based on previously entered information or choices (grade, activities, medical history, etc.). The data submitted by families is reviewed and formatted to meet the district's policies and then delivered into PowerSchool, resulting in up-to-date, accurate records on the first day of school.
"It's reassuring to know that we partnered with a provider that offers year-round support for both our school staff and families. We invested a lot of time to look at several programs and compared them to each other. The positive feedback we received from surrounding districts was influential in our decision to partner with InfoSnap," notes Fitzke.
About InfoSnap
InfoSnap®, Inc. is the leading provider of cloud-based registration management solutions, including online Application, Admissions, School Choice/Lottery, New Student Enrollment, Annual Student Registration, and Staff Registration, designed specifically for Pre K-12 independent, charter, and public schools. All solutions are backed by dedicated solution specialists, supporting both administrators and families. InfoSnap was founded in 2000 and serves a growing client base of 10,000+ Pre K-12 schools around the world. For more information, visit InfoSnap.com.