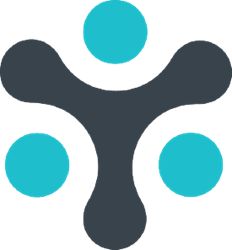 Factoring in all of the costs that are associated with our paper-based student registration process, we will save over $50,000 a year by partnering with InfoSnap.
(PRWEB) July 28, 2015
Greenwood School District 50 (SC) will move its student registration process online to a customized and secure solution. This 9,000 student-district partnered with InfoSnap to streamline data collection for new and annual student registration, resulting in an improved business process for administrative staff. InfoSnap's award winning PowerSchool integration will effectuate real-time, on-demand data transfer between the two systems.
"The distribution and collection of paper registration forms is not only time-consuming, but costly as well. We needed to increase staff productivity by eliminating the amount of work that staff would spend inputting data into PowerSchool. Factoring in all of the costs that are associated with our paper-based student registration process, we will save over $50,000 a year by partnering with InfoSnap," said Beth Taylor, Director of Secondary Education at Greenwood School District 50.
InfoSnap will customize a solution based on the district's existing business processes. Families who have more than one child in the district can 'snap' data from one student to another. The use of SmartForm™ technology, an intuitive tool built into the solution, will collect relevant data based on previously entered information or choices (grade, activities, medical history, etc.).
"We wanted to improve the validity and reliability of student data. It is imperative to have access to accurate information in order to respond efficiently in the event of an emergency as well as provide proper care for students with special needs or medical conditions. InfoSnap will immensely improve our safety standards, which will allow us to better serve our community," said Taylor.
Greenwood School District 50 will also implement InfoSnap's Payment Management Service so that administrators can easily collect and report on all fees and donations at the time of form submission. In addition, InfoSnap's Language Localization will meet the need of this diverse population by providing multilingual forms to families.
"Enrolling and registering students online will be a simple process for families. The district will provide registration kiosks at the schools for families who need help or don't have internet access at home," notes Taylor. In order to help facilitate a smooth transition to InfoSnap, Greenwood School District 50 is requesting current email and contact information from families. The online solution just launched and is now available to the school community.
About InfoSnap
InfoSnap®, Inc. is the leading provider of cloud-based registration management solutions, including online Application, Admissions, School Choice/Lottery, New Student Enrollment, Annual Student Registration, and Staff Registration, designed specifically for Pre K-12 independent, charter, and public schools. All solutions are backed by dedicated solution specialists, supporting both administrators and families. InfoSnap was founded in 2000 and serves a growing client base of 10,000+ Pre K-12 schools around the world. For more information, visit InfoSnap.com.