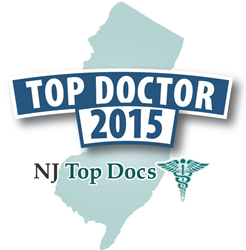 Scotch Plains, NJ (PRWEB) July 27, 2015
Eugene Batelli, D.P.M., F.A.C.F.A.S, just recently performed an innovative surgery to repair the Achilles tendon of an accomplished athlete. "The patient is high-end athlete, whose accomplishments include running in 27 triathlons and swimming the English Chanel. He came to me after 8 months of Achilles tendon pain, which was diagnosed as tendinitis. I did an ultrasound and found a partial chronic (old) tear. MRI confirmed the diagnosis. We tried shock wave therapy and physical therapy first, which improved the patient 50% but then plateaud. The traditional repair is a long incision down back of the leg with recovery of 8-12 weeks. I did a mini-repair by basically making a 2 cm incision to one side of the tear. I used an ultrasonic debrider called Tenex to remove the scar tissue and dead tissue. I then repaired the tendon and put an amniotic membrane graft oer it to act as a scaffold for healing by recruiting stem cells and speeding up recovery. He will be on crutches for 3 weeks but starts PT after 1, week. The patient will be walking in a sneaker by week 5 and hopefully running by 12 weeks," says Dr. Batelli.
Dr. Eugene Batelli is a highly trained Podiatric Surgeon who specializes in treating athletes and their injuries, pediatric foot conditions as well as specialized treatments for chronic podiatraic afflictions. Dr. Batelli actively treats high end athletes in high school, Division I college, and participants in the NYC and Boston marathons. He is also a lecturer and instructor on the latest surgical techniques. The office is complete with all the latest technologies such as cold laser and extra corporeal shock wave therapy (ESWT). Dr. Batelli has advanced surgical training in total ankle replacements from Tornier (Salto Talaris), Small Bone Innovations (STAR), Zimmer (Trabecular Metal Total Ankle) and Wright Medical (In-Bone, Infinity and Prophecy). He is also on the product development board for Trilliant Surgical, Ltd.
The physicians at Metropolitan Ankle & Foot Care Specialists are among the most well trained and experienced in the country in surgical and non-surgical care of foot and ankle. Their physicians are on staff in all major hospital and medical centers in Bergen, Passaic and Hudson counties. Their very knowledgeable and caring staff is trained to provide courteous, compassionate and professional services to their patients. That is their promise. They believe your health deserves the best!
Metropolitan Ankle & Foot Care Specialists is conveniently located in Totowa, NJ. For more information and locations, visit Dr. Batelli's online profile here: http://www.njtopdocs.com/DrEugeneBatelli.
About Us
NJ Top Docs is a comprehensive information resource of Top Doctors, Dentists and Hospitals. We are profiling over 900 Healthcare Providers and have made it convenient for you to find them.
NJ Top Docs allows patients to "meet" these providers online before making their appointment.
For more information, visit http://www.NJTopDocs.com.
You can also follow us on Facebook – Twitter – YouTube