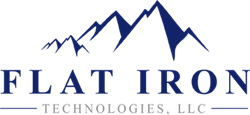 GLBA Compliance Packet & Consulting Services for Enabling Rapid Gramm Leach Bliley Certification Now Available from Flat Iron Technologies, LLC.
Denver, CO (PRWEB) July 28, 2015
Flat Iron Technologies, LLC now offers industry leading Gramm Leach Bliley (GLBA) compliance consulting and information security policy packets for helping financial institutions and other affiliated entities in becoming GLBA compliant. With today's growing compliance concerns for protecting a consumer's Personally Identifiable Information – commonly known as PII – GLBA has effectively been resuscitated, and is now receiving attention from regulators, and numerous other interested parties.
It means that now's the time for financial institutions – and other affiliated third-parties – to become GLBA compliant, which means putting in place numerous information security and operational policies, procedures, and processes. Flat Iron Technologies, LLC, offers an in-depth, easy-to-use GLBA Packet that's available today for helping obtain compliance quickly and cost-effectively.
Compliance with Gramm Leach Bliley requires financial institutions – and other affiliated parties – to developed comprehensive information security policies and procedures, implement and provide consumers with privacy policies, undertake a risk assessment, along with continuous monitoring. That's an in-depth "to do" list of items, and it's why businesses all throughout North America turn to the compliance experts at Flat Iron Technologies, LLC. Email info@flatirontech.org to learn more about GLBA today.
Businesses seeking GLBA compliance can now instantly download the GLBA Compliance Packet containing all the essential documents for ensuring full adherence with the Gramm Leach Bliley Act, also known as the Financial Modernization Act.